EU regulators approve AstraZeneca's Lynparza in pancreatic cancer
News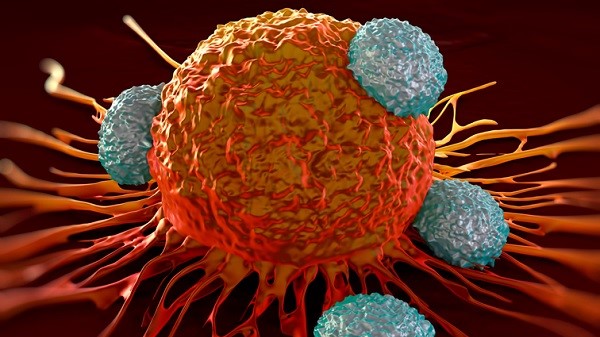 The European Commission has approved AstraZeneca and MSD's Lynparza (olaparib) in pancreatic cancer patients with a certain mutation. 
Approval in metastatic disease with germline BRCA-mutated disease was based on results from the phase 3 POLO trial, making Lynparza the first poly (ARP-ribose) polymerase (PARP) class drug approved in Europe for this indication. 
Around 5-7% of patients with metastatic pancreatic cancer have this mutation and patients will require a test at the time of diagnosis to see if they are eligible for this personalised treatment option. 
The POLO trial demonstrated that Lynparza nearly doubled the time patients with gBRCAm metastatic pancreatic cancer lived without disease progression or death to a median of 7.4 months versus 3.8 months on placebo. 
AstraZeneca and MSD's main rivals in the PARP inhibitor field – Clovis, Pfizer and GlaxoSmithKline – are also targeting pancreatic cancer in clinical trials but have yet to produce results to get approval from regulators. 
Lynparza was the first PARP inhibitor on the market, approved by the FDA in ovarian cancer in 2014, and is becoming increasingly important for AstraZeneca after it gained approval in several other indications.
The US regulator approved Lynparza in pancreatic cancer in December last year, and has also added another ovarian cancer use and a prostate cancer indication to the drug's label too.
AZ teamed up with Merck & Co, known as MSD outside the US, to jointly develop Lynparza and look at ways to combine it with cancer immunotherapies such as the latter's PD-1 checkpoint inhibitor Keytruda (pembrolizumab). 
PARP inhibitors work by exploiting an inherent weakness in cancer cells – to become malignant in the first place they have developed problems repairing errors in their DNA and have switched to a back-up system. 
But by blocking the action of this DNA repair system PARP drugs cause tumour cells to develop so many mutations that they become unstable and die, while also leaving healthy tissue alone. 
POLO is a randomised, double-blinded, placebo-controlled, multi-centre phase 3 trial of Lynparza tablets (300 mg twice daily) as maintenance monotherapy versus placebo.  
The trial randomised 154 patients with gBRCAm metastatic pancreatic cancer whose disease had not progressed on 1st-line platinum-based chemotherapy. Patients were randomised (3:2) to receive Lynparza or placebo until disease progression.  
The primary endpoint was progression-free survival and key secondary endpoints included overall survival, time to second disease progression, overall response rate and health-related quality of life.