EU ramps up supply of COVID-19 vaccine, drugs
News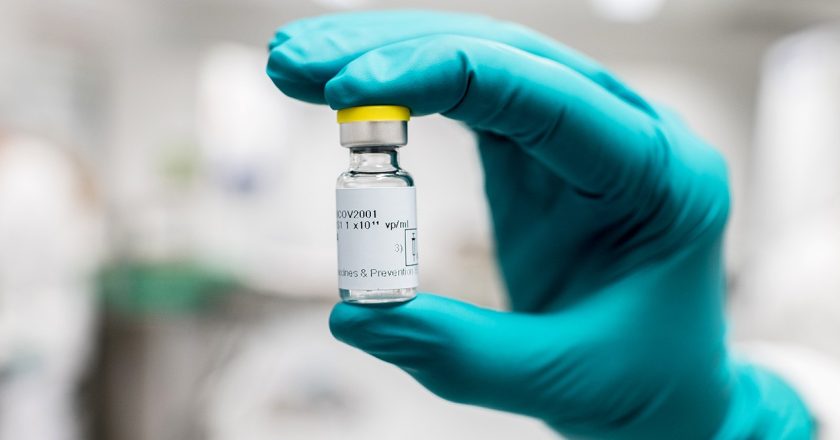 The European Commission has taken its advance orders for potential COVID-19 vaccines to more than 1.1 billion, after signing a supply deal for up to 400 million doses of Johnson & Johnson's experimental candidate.
The agreement is the third for coronavirus vaccine supply for the EU, coming after earlier deals with AstraZeneca and Sanofi/GlaxoSmithKline, and comes as wealthy nations are scrambling to secure access to the initial supplies of the shots furthest ahead in development.
If the vaccines are approved and the contracts are fulfilled, they would supply more than two shots apiece for each of the EU's 446 million inhabitants.
In the US, Health and Human Services Secretary Alex Azar suggested this week that the country will have enough doses of vaccine available for every America citizen by March or April next year, with production underway for six shots backed by the US government across more than 23 manufacturing facilities.
The latest agreement involves an undisclosed down payment to J&J, whose vaccine started phase 3 trials in September. It covers an initial order for 200 million doses for EU member states, followed by an option on a second 200 million tranche.
https://twitter.com/JNJNews/status/1314216049307394052
The bloc ordered 400 million doses of AZ and the University of Oxford's AZ1222 vaccine in August, and followed that up with a contract for 300 million doses of the Sanofi/GSK shot last month.
Just this week, it emerged that AZ has the right to declare an end to the pandemic in July 2021, having previously said it would supply AZD1222 at cost while the outbreak is still ongoing, according to a Financial Times report.
Remdesivir procurement
Meanwhile, the EC has also reached an agreement with Gilead Sciences to secure "rapid and equitable" access to its antiviral drug Veklury (remdesivir) – just as there are reports of shortages emerging around the world.
The joint procurement agreement (JPA) covers the 27 EU member states as well as the UK and European Economic Area (EEA) countries over a six-month period from later this month, and will do away with the need for country-by-country reimbursement negotiations, according to Gilead.
Veklury was granted conditional approval in the EU for the treatment of COVID-19 in adult and adolescent patients with pneumonia requiring supplemental oxygen in July, but by that time a large proportion of the drug's supply had already been snapped up by the US government.
Gilead said in a statement that a "greatly expanded supply of Veklury is expected to meet European real-time demand and stockpiling needs in October."
The company says it is on track to produce more than two million treatment courses of Veklury this year, and several million more treatment courses in 2021 if required. It's ramped up production capacity internally and through a series of agreements with contract manufacturing partners.