EU approves AZ's Imfinzi plus chemo for advanced biliary tract cancer
News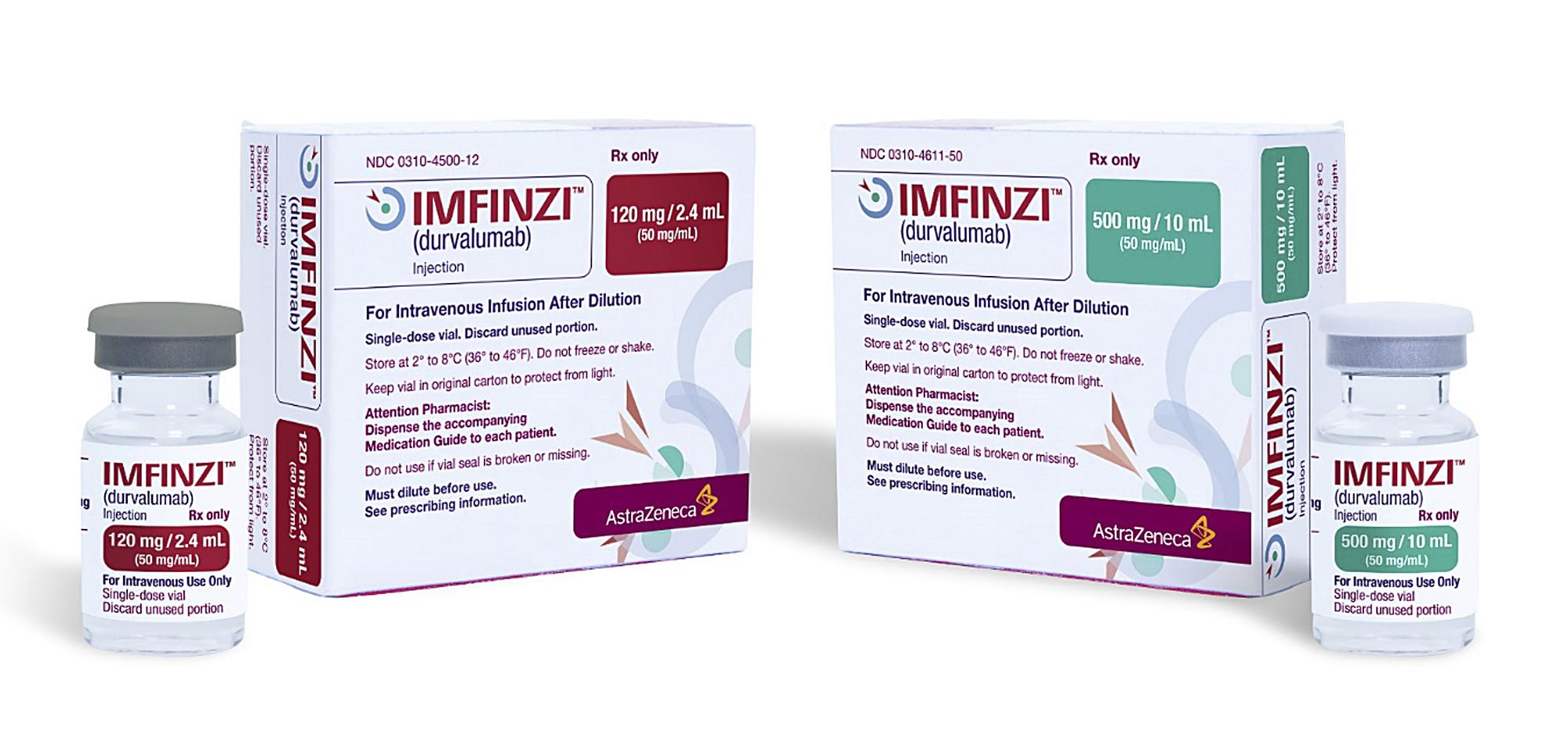 AstraZeneca's (AZ) Imfinzi (durvalumab) has been approved in the European Union (EU) as first-line treatment of adult patients with unresectable or metastatic biliary tract cancer (BTC) in combination with chemotherapy (gemcitabine plus cisplatin).
BTC is a group of rare and aggressive cancers that occur in the bile ducts (cholangiocarcinoma) and gall bladder or ampulla of Vater. Approximately 211,000 new patients are diagnosed with gallbladder and biliary tract cancer each year, about 40,000 of these cases occurring across Europe. Between 5% and 15% of patient with BTC survive five years.
The approval follows recommendation by The Committee for Medicinal Products for Human Use of the European Medicines Agency (EMA) last month. It is based on updated results from the randomised, double-blind, placebo controlled, multicentre, global TOPAZ-1 phase 3 trial of 685 adult patients with unresectable or metastatic BTC (those with ampullary cancer were excluded). The results were published in the New England Journal of Medicine Evidence, as well as presented at the European Society for Medical Oncology Congress 2022.
The updated results showed that the Imfinzi combination reduced risk of death by 24% compared to chemotherapy alone after an additional 6.5 months of follow-up, whereas the interim analysis had shown a 20% reduced risk. Updated median overall survival (OS) was 12.9 months versus 11.3 with chemotherapy.
Imfinzi (durvalumab) is a human monoclonal antibody that binds to the PD-L1 protein and blocks the interaction of PD-L1 with the PD-1 and CD80 proteins. Imfinzi plus chemotherapy was found to be generally well-tolerated, with no new safety signals observed, and it did not increase the discontinuation rate due to adverse events (AEs) compared to chemotherapy alone.
Dr Juan W. Valle, professor of medical oncology at the University of Manchester and The Christie NHS Foundation Trust, and a lead investigator in the TOPAZ-1 phase 3 trial, said: "After waiting over a decade for new therapeutic options, biliary tract cancer patients in the EU will now have the opportunity to benefit from an immunotherapy-based treatment for the first time."
Already approved in the US for the treatment of adults with locally advanced or metastatic BTC, regulatory applications for Imfinzi plus chemotherapy are currently under review in Japan and several other countries based on the TOPAZ-1 results. Cholangiocarcinoma is more common in China and Southeast Asia, but is on the rise in Western countries.
Earlier this week, it was reported that AstraZeneca's oncology portfolio continues to deliver, the EMA's human medicines committee (CHMP) backing approval of PD-L1 inhibitor Imfinzi (durvalumab) and CTLA4 inhibitor Imjudo (tremelimumab) as a first-line treatment for advanced or unresectable hepatocellular carcinoma (HCC), and the two drugs plus chemotherapy for previously-untreated non-small cell lung cancer (NSCLC).