Epsilogen licenses first-in-class IgE ovarian cancer drug
UK biotech Epsilogen has licensed rights to a drug for solid tumours developed by Kings College London and Cancer Research UK that it says is the first immunoglobulin E (IgE) drug to start clinical trials.
The antibody – called MOv18 IgE – targets folate receptor alpha which is particularly overexpressed on ovarian tumour cells. The drug is a CRUK-sponsored phase 1 trial due to report results at the virtual American Association for Cancer Research (AACR) annual meeting next week.
Mov18 is unusual because it is based on IgE, unlike most therapeutic antibodies that belong to the IgG class. To date, IgE has only been the target of antibody drugs such as Novartis' Xolair (omalizumab) as it plays a role in allergic diseases like severe asthma.
The phase 1 study is the first to test an IgE-based drug in humans and, according to CRUK, may trigger a more powerful immune response to tumour cells than IgG antibodies.
IgE antibodies have a different structure to IgG and play a central role in triggering the allergic immune response when exposed to allergens.
There is also some experimental evidence suggesting that IgE may play a role in anti-tumour immunity, and Epsilogen thinks these drugs could be especially powerful against solid tumours that often do not respond well to current cancer immunotherapies.
IgE tends to bind to receptor targets more strongly and are slower to let go than IgG drugs, but efforts to develop these antibodies as drugs have been held back by safety concerns, in particular that they could trigger serious allergic reactions.
London-based Epsilogen – which was previously known as IGEM Therapeutics and span out of KCL in 2016 – has licensed global rights to Mov18 for an undisclosed fee and raised funding of around £3 million to manufacture supplies for later-stage trials.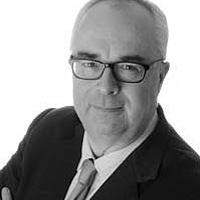 The drug "has the potential to target a very serious cancer with relatively few effective treatment alternatives," according to Epsilogen's chief executive Dr Tim Wilson.
The work on IgE drugs stems from research in the labs of its scientific founders Professors Sophia Karagiannis and James Spicer of KCL.
Spicer will present the phase 1 data with Mov18 at the AACR meeting, which comes from a trial in 25 patients with advanced solid tumours that are untreatable with surgery and express folate receptor alpha detected by an earlier biopsy.
The study is testing various doses of Mov19 delivered by intravenous infusion, and will assess its safety and tolerability as well as tumour response rates. It is due to continue until December.
Don't miss your daily pharmaphorum news.
SUBSCRIBE free here.