EMA starts rolling review of Sputnik V COVID vaccine
News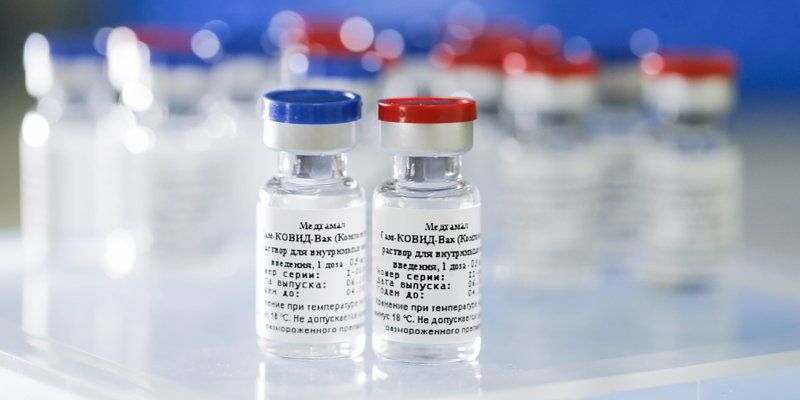 With EU countries breaking ranks in order to get access to the Russian Sputnik V COVID-19 vaccine, the EMA has started a rolling review of the shot. 
"EMA will assess Sputnik V's compliance with the usual EU standards for effectiveness, safety and quality. While EMA cannot predict the overall timelines, it should take less time than normal to evaluate an eventual application," the agency said.
The start of the review comes after EU member states Hungary and Slovakia have already ordered doses of Sputnik V to top up supplies with the three EMA-backed jabs – from Pfizer/BioNTech, Moderna and AstraZeneca – and as the Czech Republic and Austria are reported to be considering the vaccine.
The EU is under pressure to step up its vaccination programme, which is lagging behind other areas of the world including Israel, the UK and US.
This week the World Health Organisation (WHO) said it was concerned about a resurgence in COVID-19 cases in central and eastern Europe, as well as rising numbers in some western European nations.
The agency's European regional director Hans Kluge said at a press conference today there was a pressing need for Europe to boosts supplies and access to coronavirus vaccines, as cases in the region rose after a six-week decline.
Russia is making its vaccine available at $10 per shot, and has said it will be able to supply enough for 50 million Europeans from June if approved by the EMA.
Sputnik V, which was developed by Russia's Gamaleya Institute, consists of two adenoviruses, which usually cause the common cold, that are used as vectors to deliver the gene for the SARS-CoV-2 spike protein.
It's similar to the AZ vaccine, although that uses only one adenovirus vector, and Gamaleya is working with AZ to see if the vaccines can be combined.
There was scepticism about the vaccine when it first started to roll out in Russia with limited data available, but that was laid to rest after the results of its main clinical trial were published in The Lancet a month ago, showing a protective efficacy of 91.6% after two doses.
The data also showed complete prevention against severe COVID-19, and 91.8% efficacy in people aged over 60, and a very low rate of side effects.
Sputnik V has now been approved in more than 40 countries around with world, including Hungary and Slovakia, but its developer has said there is no intention to file for approval in the US.
Image By Mos.ru, CC BY 4.0, https://commons.wikimedia.org/w/index.php?curid=93876006