EMA spends in anticipation of Brexit staff losses
Europe's drugs regulator has issued a temporary staffing contract worth up to £32 million, in order to ensure it has enough hands on deck while it relocates from London as part of Brexit.
The European Medicines Agency must leave its London headquarters and will find out its new location in a vote by EU politicians next month.
But the EMA has already warned of a mass exodus if the agency goes to a location that is not favoured by a majority of its staff, such as Athens, Warsaw, or Zagreb.
There will be some disruption even if the agency moves to a city favoured by staff that has bid to host it, such as Amsterdam, Barcelona, Copenhagen, Milan, or Vienna.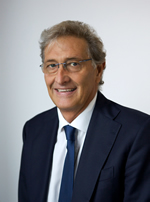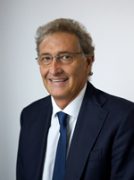 The EMA employs around 890 staff at its Canary Wharf headquarters in London, where it has been based since 1995.
Executive director Guido Rasi has already warned that access to new drugs and safety monitoring of approved drugs could be jeopardised if politicians pick a location that was unfavoured in a staff survey published last month.
Now the agency is covering its bases with a £31.8 million contract for temporary workers to minimise disruption during the relocation process.
Running for four years, the tender is one of the largest the EMA has ever published, and will be signed by up to five companies for each of six lots.
A document published in the EU's Official Journal shows that during the procurement procedure, 60% of the weighting will be based on price, with 40% of decision making being on the basis of quality of service.
Companies wishing to apply have until 6 November to submit their bids.
While the agency noted that it routinely recruits interim staff to cover spikes in workload, or replace staff on long-term leave, it told the Financial Times it will be using the contract to cover staff losses during the relocation process.
Don't miss your daily pharmaphorum news.
SUBSCRIBE free here.