Eisai's brain health tool NouKNOW used in Tokyo dementia project
News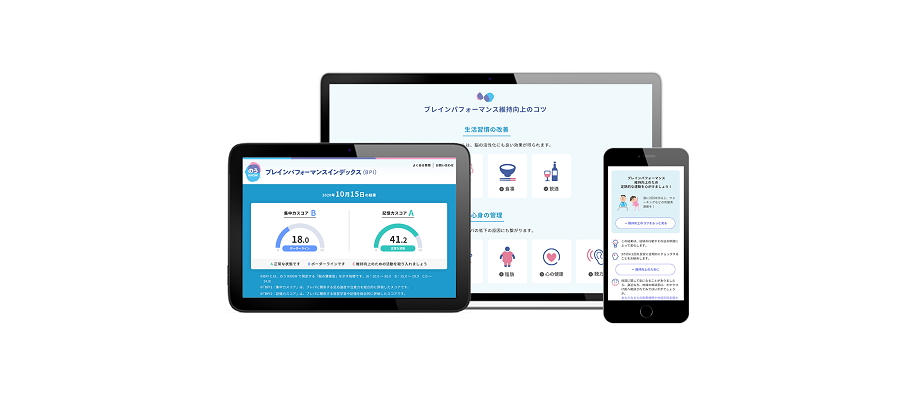 Eisai's digital tool to allow self-assessment of cognitive performance – NouKNOW – will be used in a Japanese project aimed at improving the management of dementia.
The smartphone app – which uses a cognition-checking algorithm developed by Australian digital health company Cogstate – will be deployed in Bunkyo City, Tokyo in a dementia monitoring programme.
Its rollout will be supported by a new government-backed initiative – called Pay for Success – that provides public funds to the private sector for projects that are expected to improve public services and reduce costs.
NouKNOW quantitatively measures brain performance via four tests evaluating psychomotor function, attention, learning and memory, and working memory, and takes around 15 minutes to complete.
It provides a brain performance index (BPI) score to allow users to track their progress, and gives advice on lifestyle changes intended to maintain brain health.
Eisai has a longstanding association with the Bunkyo City ward, with a number of initiatives aimed at promoting health including support of a 'dementia café' project, which provides information and support for patients in the community.
NouKNOW will be incorporated into the ward's dementia examination project for fiscal 2022, with the aim of encouraging around 12,500 people aged 55 to 75 to have a brain health check using the app.
Those who have undergone the assessment can receive medical advice directly from a physician based on the results at site, said Eisai.
Last year, Eisai partnered with Fujitsu spin-out FCNT, which makes smartphones aimed at older consumers, to pre-install the app on one of its Raku Raku smartphone models.
The Raku Raku range is designed to be easier to read, hear and use for older users and millions of units have been sold in Japan.
Dementia rates are high in Japan, in part due to the country's ageing population, prompting the government to launch a national strategy in 2019, including encouraging millions of people to sign up to support people with the disease.
It has been estimated that one in five elderly Japanese people will have dementia by the middle of the decade.
Eisai develops and sells drugs to treat Alzheimer's dementia, including cholinesterase inhibitor Aricept (donepezil) and Biogen-partnered Aduhelm (aducanumab), which was registered in the US last year but has failed to take off commercially or secure approvals elsewhere.
It is also working with Biogen on follow-up lecanemab, which is in a phase 3 trials in patients with preclinical and symptomatic early Alzheimer's.
NouKNOW meanwhile isn't Eisai's only digital project for dementia. It is also testing a software platform developed by Altoida – which uses augmented reality and artificial intelligence to diagnose neurological diseases in their earliest stages – in a five-year trial.