EHA21: Study raises BMS' hopes for Reblozyl in less severe disease
News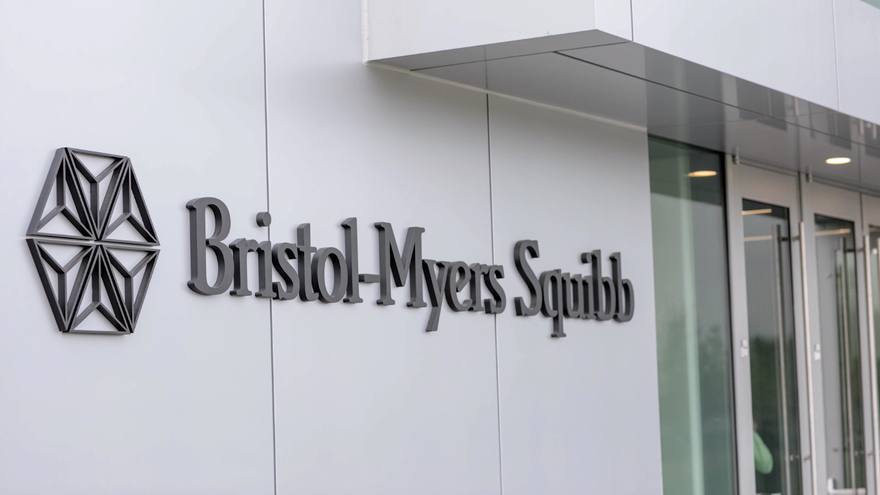 Bristol-Myers Squibb has taken another step towards achieving its blockbuster hopes for beta thalassaemia-associated anaemia therapy Reblozyl, after hitting the target in a phase 2 trial in patients who don't require regular blood transfusions. 
Reblozyl (luspatercept) is already approved to treat thalassaemia patients who depend on transfusions, but getting approval in patients with milder disease is seen as the key to unlocking sales that analysts think could eventually reach between $2 and $4 billion.
In the phase 2 BEYOND trial reported at the European Heart Association (EHA) annual meeting, Reblozyl was able to achieve a 1 g/dl or greater improvement in haemoglobin levels in 77% of transfusion-dependent patients, compared to 0% of the placebo arm.
Moreover, almost 90% of patients treated with Reblozyl were transfusion-free through to 24 weeks of follow-up, compared to two-thirds (67%) of the placebo group, and patients also reported improvements in tiredness and weakness with BMS' drug.
Beta thalassemia is an inherited blood disorder caused by a genetic defect in haemoglobin that results in ineffective red blood cell production and anaemia. The go-to therapy for years has been blood transfusions to tackle the anaemia, but these can cause iron overload and in severe cases organ damage.
"The results we are presenting at EHA continue to highlight multiple benefits observed with Reblozyl to treat anaemia and achieve transfusion independence, as well as show its potential for patients with non-transfusion dependent disease who face a range of serious, often lifelong health complications," said Noah Berkowitz, senior vice president of haematology at BMS.
Reblozyl – a first-in-class drug that accelerated the maturation of red blood cells – was originally developed by Acceleron before being licensed to Celgene, which was bought by BMS for $74 billion.
The approval in beta thalassaemia was followed by a green light from the FDA in April 2020 for anaemia caused by a group of bone marrow disorders called myelodysplastic syndromes (MDS), which is viewed as a much larger opportunity for the drug.
Armed with the new label in transfusion-dependent MDS, Reblozyl achieved sales of $274 million in 2020, its first full-year on the market, and continues to grow quickly, adding another $112 million in sales in the first quarter of this year as markets in Europe including Germany and Austria also coming online.
The BEYOND study is a boost for Reblozyl's prospects because it provides a clear indication of the drug's potential in less severe blood diseases.
The big gain will come if an ongoing phase 3 study in patients with lower-risk MDS who don't need so many blood transfusions – called COMMANDS – yields positive results, with additional upside potential from a phase 3 trial in patients with bone marrow cancer myelofibrosis who are on a JAK2 inhibitor and require transfusions. Data from COMMANDS is expected around the ned of next year.