EHA21: Novartis trumpets iptacopan as oral alternative to antibodies in PNH
News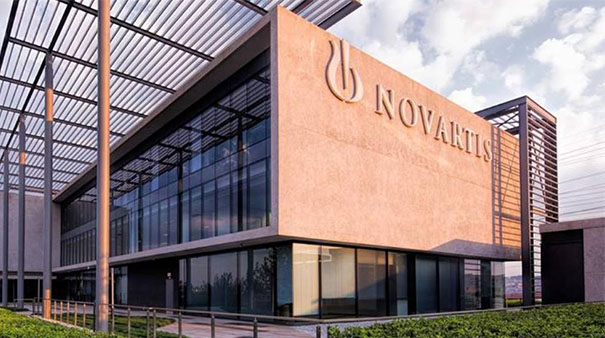 The mainstay of therapy for the rare blood disease paroxysmal nocturnal hemoglobinuria (PNH) is Alexion's infusion therapy Soliris, but Novartis' iptacopan could provide an oral option after positive phase 2 trial results.
The first-in-class therapy – a targeted factor B inhibitor – was able to "substantially" reduce the destruction of red blood cells (haemolysis) that occurs in PNH when used over 12 weeks as a first-line therapy in patients who hadn't been treated with Soliris (eculizumab) or Alexion's follow-up drug Ultomiris (ravulizumab).
Iptacopan has already been shown to work in tandem with Soliris in a phase 2 PNH study, and is currently in phase 3 trial as a single-agent therapy for the disease, which affects just over one person per million in the US population.
Along with haemolysis, people with PNH can suffer life-threatening blood clots and impaired bone marrow function. The median survival after diagnosis is 10 years, although some patients can survive for decades with only minor symptoms.
Somewhere between 20% and 50% of PNH patients treated with Soliris or other drugs in the C5 inhibitor class can't get symptoms under control and require blood transfusions, so there's a clear need for new treatment options, according to Prof Jun Ho Jang of Sungkyunkwan University in South Korea, the new trial's lead investigator.
"These data suggest that iptacopan may provide additional benefits beyond those seen with current standard-of-care therapies, and may potentially change the PNH treatment paradigm," he said.
The results were presented at the European Haematology Association (EHA) congress, and showed that all patients treated with iptacopan showed a 60% of greater reduction in lactate dehydrogenase (LDH) levels, a biomarker for haemolysis, and all but one of the 13 patients needed no blood transfusions.
Other secondary measures suggested the drug was effective at inhibiting intravascular haemolysis in blood vessels as well as extravascular haemolysis in the liver. C5 inhibitors are not thought to have an effect on extravascular haemolysis, so that could hand an advantage to Novartis' drug.
There's other competition looming in PNH however, as Apellis Pharmaceuticals won FDA approval last month for its C3 inhibitor Empaveli (pegcetacoplan) as a first-line therapy and in patients who switch from Soliris and Ultomiris. It is delivered by subcutaneous injection so can be taken at home, rather than in a clinic.
While rare, PNH has helped to drive blockbuster sales of Soliris, which is also approved to treat a related condition called atypical haemolytic uraemic syndrome (aHUS) as well as two other conditions – generalised myasthenia gravis and neuromyelitis optica spectrum disorder (NMOSD).
Sales of Alexion's drug reached $4 billion last year – helping to attract a $39 billion takeover offer from AstraZeneca – but is approaching the end of its patent life. The biotech has been truing to switch patients to Ultomiris, which requires less frequent dosing  and topped $1 billion in sales in 2020.
Chasing its own blockbuster hopes for iptacopan, Novartis is hoping to expand the use of the drug into additional indications, and just a few das ago reported a mid-stage trial win in rare kidney disease IgA nephropathy (IgAN), in which it also has a phase 3 trial of the drug ongoing.
The drugmaker is also going after aHUS (phase 3) and two other rare disorders, C3 glomerulopathy (phase 3 pending) and Idiopathic membranous nephropathy (phase 2).