Dopavision raises €12m for DTx to tackle myopia epidemic
News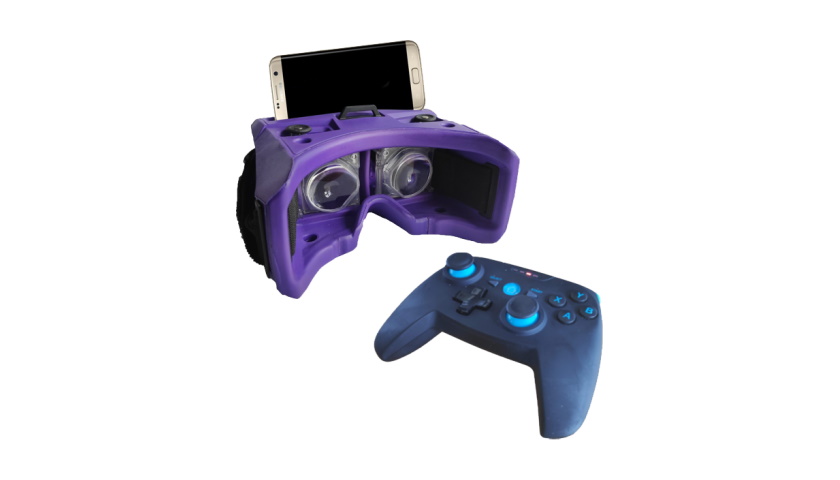 Digital therapeutics (DTx) startup Dopavision has raised funding to develop its lead product, an app designed to slow the progression of myopia – or short-sightedness – in children or adolescents.
The €12 million series round, led by Seventure Partners and backed by investors including Novartis, Boehringer Ingelheim and Abbax Health, will be used to fund clinical development of the DTx.
Myopia is an escalating public health problem, and young people in particular are becoming near-sighted at an alarming rate – a phenomenon attributed by some researchers to greater use of mobile devices at an earlier age.
Some studies suggest that 50% of the global population will have myopia by 2050, with a raised risk of glaucoma, cataract, retinal detachment and other eye problems.
It somewhat ironic then that Berlin-based Dopavision is developing a digital approach to treating myopia that relies on a smartphone app coupled with a virtual reality headset and Bluetooth controller to deliver a light-based technology to stimulate specific photosensitive cells in the retina.
Called MyopiaX, the DTx is designed to be used by children aged six to 14 with progressive myopia, and takes the form of a game that entertains the children as the light therapy gets to work. It is designed for use in two gaming sessions per day, each lasting several minutes.
Dopavision thinks the therapy works by modulating dopamine, a neurotransmitter central to the regulation of eye development, in the retina. Studies suggest that if dopamine is reduced, the eye can grow more elongated, resulting in myopia.
Dopavision has evidence from preclinical studies that subjecting the eye to specific forms of light can elevate dopamine levels in the retina, and hopes to show that this can slow down progression of myopia in trials.
The first-round fundraising takes the total raised by Dopavision since it was launched to just shy of €15 million, according to the company.
"The extensive use of smartphones is suspected to worsen childhood myopia but stopping children from using them is unrealistic," said Dopavision's co-founder and managing director Dr Hamed Bahmani.
"We have decided to transform the use of digital devices into a beneficial therapeutic activity," he added, noting that MyopiaX could become the first DTx to treat short-sightedness in children.
Dopamine misfunction is implicated in a number of other diseases, so the approach could have applications beyond myopia, according to Seventure's chief executive Isabelle de Cremoux.
Dopavision hasn't disclosed any plans beyond myopia yet, but one potential candidate could be the treatment of visual disturbances in Parkinson's disease, linked to the loss of dopamine-producing cells in the retina.