Dismay as UK 'drags its heels' on AZ's COVID antibody Evusheld
News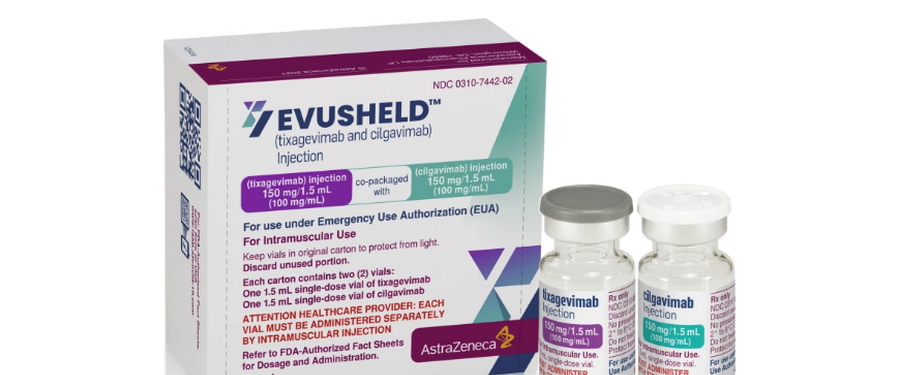 Half a million people in the UK with conditions like blood cancer that prevents them being protected from COVID-19 vaccines are facing another winter shielding, because the government has shelved plans to offer treatment with AstraZeneca's antibody therapy Evusheld.
That's the position of multiple patient organisations, clinicians and medical groups, who have criticised the Department of Health's decision to defer procurement of Evusheld supplies until cost-effectiveness agency NICE has evaluated whether the antibody has durable efficacy against the prevailing Omicron variant of SARS-CoV-2.
AZ has conformed that it has not been asked to keep any Evusheld stock aside for the UK this coming winter, said lobby group Evusheld for the UK in a statement (PDF).
The drug – based on antibodies tixagevimab and cilgavimab – was approved by the Medicines and Healthcare products Regulatory Agency (MHRA) in March, becoming the first alternative to vaccines for pre-exposure prophylaxis of COVID-19.
The NICE appraisal isn't expected until next April, leaving immunocompromised patients with little choice but to continue to protect themselves with isolation several more months at least.
Upwards of 18 charities including Blood Cancer UK, the MS Society, the Anthony Nolan Trust and Action for Pulmonary Fibrosis have written a letter to Health Secretary Steve Barclay that argues there is strong clinical support for Evusheld, which is being held to an "impossible standard of evolving evidence."
https://twitter.com/kidneycareuk/status/1558006624064782336
The Department of Health and Social Care says that it has conducted a "robust review" of Evusheld, and concluded that there is "currently insufficient data on the duration of protection offered" by the drug "in relation to the Omicron variant."
The charities are asking the government to publish its evidence for the decision, noting it is at odds with the conclusions of dozens of other countries which have made the drug available to vulnerable people.
They also say that similar demands have not been of any other COVID therapeutic, and failure the provide the drug could increase pressure on NHS beds over the winter.
"The reality is that there is excellent real-world phase 4 data from other countries, such as Israel and France, showing massively reduced hospitalisations and mortality rates," claims Evusheld for the UK
"Our members are also less interested in the long-term, durational protection. Our members would simply like to have their first family Christmas in three years, while the protection lasts."
AZ reported lab data in May, generated by scientists at the University of Oxford, which showed that Evusheld retained neutralising activity against Omicron variants BA.4 and BA.5, currently dominant in the UK.
One group of Chinese researchers has reported however that BA.4 and BA.5 subvariants with R346 mutations on the spike glycoprotein completely escaped neutralisation with the antibody combination, while Eli Lilly's bebtelovimab retained activity.