Digital surgery firm Activ raises $45m for AR software
News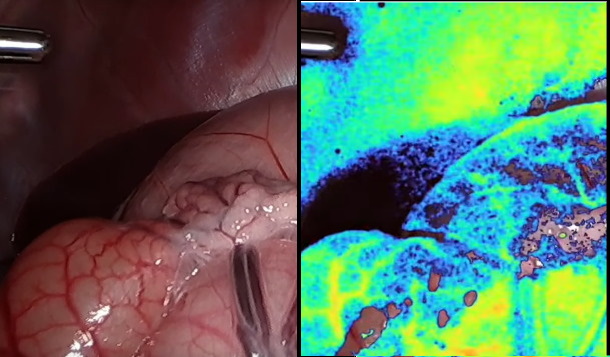 Activ Surgical has raised $45 million in second-round financing to help develop its augmented reality (AR) based software, designed to provide additional information to surgeons as they carry out procedures.
The Boston-based company – which also produces surgical hardware – said it will use the funding primarily to roll out its recently-launched ActivInsights software suite, which delivers a visual overlay to surgeons in real time.
The first module developed for the AR platform overlays information on blood flow and perfusion within tissues that would ordinarily not be visual to the naked eye without the use of complex equipment and injected dyes.
Activ Surgical said it will also use the funds to support commercialisation of ActivInsights in the US, go after regulatory approval in other markets, and develop near features for the platform, including the use of artificial intelligence and machine learning to go beyond simple visualisation and deliver insights that may help guide procedures.
In April, the company won FDA approval for ActivSight, a hardware imaging module that fits between any type of endoscope and camera system, which allows surgeons to see beyond the human visual spectrum.
Combining the hardware and software devices together, the company hopes to make surgeries more successful and reduce medical errors – the third leading cause of death each year.
Surgical mistakes account for around a quarter of all preventable medical errors, according to Activ Surgical's founder and chief science and medical officer Peter Kim.
Cota Capital led the round along with participating from new investors BAM Funds, Magnetar Capital, Mint Ventures, Castor Ventures, Dream One Vision and NVIDIA.
Existing backers DNS Capital, Tao Capital Partners, LRVHealth, Rising Tide VC, GreatPoint Ventures (GPV) and ARTIS Venture also chipped into the round, which takes the total raised by Activ Surgical to date to $77 million.