Debiopharm backs €10m funding for 'digital sedation' firm Oncomfort
News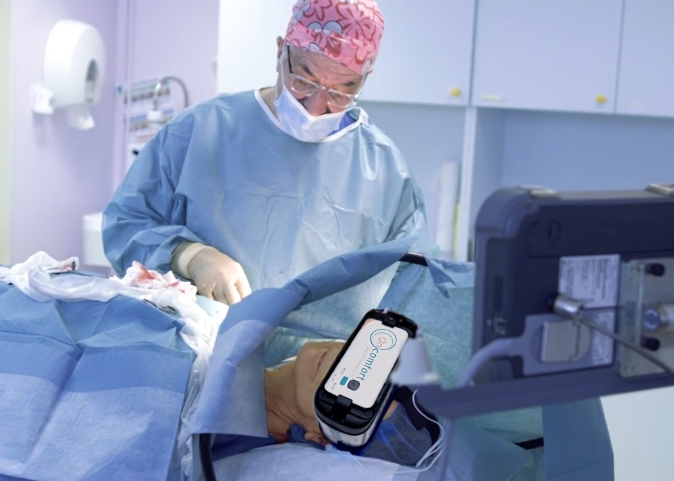 A company that has developed a digital treatment for pain and anxiety – Belgium-based Oncomfort – has raised €10 million in first-round financing that will be used to fund international growth.
Oncomfort has created a platform called Sedakit that provides 'digital sedation' – clinical hypnotherapy sessions delivered via a virtual reality headset accompanied by scripts and immersive sounds designed to dissociate patients from their symptoms.
The software-as-a-medical device (SaaMD) also uses cognitive behavioural therapy techniques, as well as mindfulness-based stress reduction (MBSR) and exposure therapy to alleviate stress and pain.
The Series A fundraising was co-led by the investment arm of Swiss biopharma company Debiopharm and Crédit Mutuel Innovation.
The VR platform was conceived by mental health and clinical hypnosis expert Diane Jooris, who formerly worked as a mind-body intervention specialist at Houston MD Anderson Cancer Centre in the US.
She came up with the idea for Sedakit after living through the stress of watching one of her own family members fight cancer.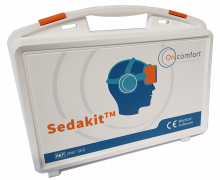 Oncomfort launched Sedakit in Benelux countries and France last year, and says the device has already been used in more than 30,000 children and adults undergoing a range of treatments for cancer, heart disease and other diseases.
The cash injection will help fund the rollout of the digital sedation device more broadly in Europe as well as in the US, and to develop the next generation of the product.
The Wavre-based biotech says it has conducted clinical trials in around 2,000 patients to see how effective Sedakit is at relieving pain and anxiety without the use of drugs.
Studies have shown that digital sedation could replace the commonly used anxiety medicine midazolam in 80% of surgeries carried out under local anaesthetic, whilst also reducing involuntary movements by two-thirds and reducing the overall duration of procedures by 11%.
The technique has been applied to a broad range of surgical procedures, including preparation breast surgery, in-vitro fertilisation, urological surgery under spinal anaesthesia, and orthopaedic procedures for hand, knee and shoulder problems.
Oncomfort's chief executive Mario Huyghe said the company's technology is at a "tipping point" as the company plans its international expansion.
"The medical community has discovered the advantages and potential of digital sedation to relieve pain and anxiety without medication," he added.
"Yet Oncomfort's true potential comes from the scientific evidence of its digital sedation and the multidisciplinary co-creation with the expertise of anaesthesiologists, neurologists, psychologists, and hypnotherapists."