Data sets up ulcerative colitis expansion for BMS' MS drug Zeposia
News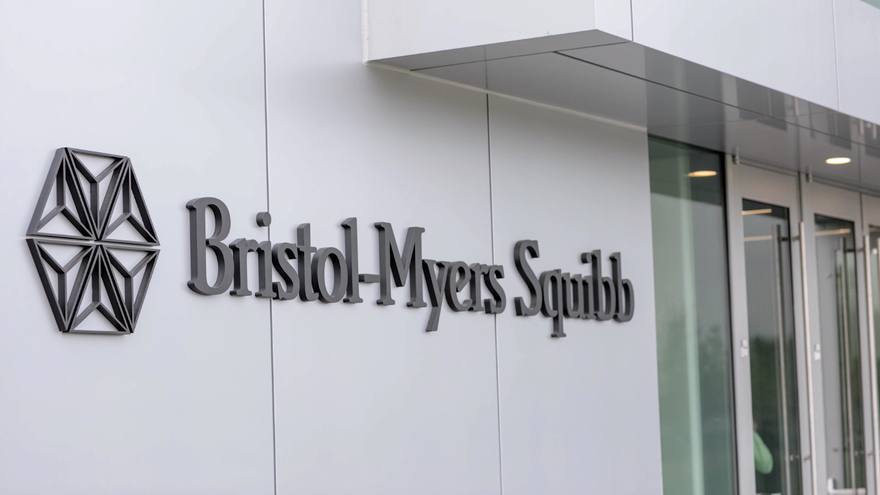 Bristol-Myers Squibb's Zeposia (ozanimod) is already tipped for blockbuster sales in its first indication – multiple sclerosis – and new data in ulcerative colitis suggests they could climb even higher.
Oral sphingosine 1-phosphate (S1P) 1 and 5 receptor agonist Zeposia (ozanimod) achieved all its targets in the True North trial involving adults with moderate-to-severe ulcerative colitis, the first stage in BMS' drive to get approval for the drug in inflammatory bowel disease (IBD).
Zeposia helped 18.4% of patients reach clinical remission at 10 weeks, compared to 6% of a matched placebo group. After a year's treatment, 37% of subjects on BMS' drug were still in remission, compared to 18.5% of those in the control arm.
The S1P drug – which in MS competes most closely with Novartis' Mayzent (siponimod) – also met all True North's secondary endpoints. All told, 47.8% and 60% of patients showing a clinical response at 10 and 52 weeks, respectively, compared with 25.9% and 41% on placebo.
It's a key readout for BMS, which has suggested that Zeposia could become a multibillion-dollar blockbuster if it adds ulcerative colitis and Crohn's disease, another form of IBD, to its approved uses.
That potential is still all speculative, however, as BMS delayed the launch of Zeposia after its approval in MS in March as a result of the coronavirus pandemic, eventually making it available in June.
By the end of that month it had chalked up just $1 million in sales, according to the company's second-quarter results statement.
Novartis recorded Mayzent sales of $34 million in that three-month period after launching its drug in 2019, but according to the clinicaltrials.gov database isn't running any late-stage trials in ulcerative colitis, which makes BMS on track for a first-in-class approval in this indication.
Other oral therapies are coming through the pipeline, however, notably JAK inhibitors such as AbbVie's Rinvoq (upadacitinib) and Gilead/Galapagos' filgotinib.
True North investigator William Sandborn of the University of California, San Diego, said the improvements seen with Zeposia in the trial were "clinically meaningful."
In particular, he said that the drug had achieved improvements in endoscopic and histologic biomarkers of ulcerative colitis, noting that "can be difficult to achieve."
The results weren't a complete win, however, as Zeposia failed to outperform placebo in patients who had previously been treated with injectable, TNF-targeting drugs like AbbVie's Humira (adalimumab). That could however encourage use of the oral therapy ahead of TNF therapies.
BMS hasn't said yet when it plans to file for approval of Zeposia in ulcerative colitis. It is also running a phase 3 trial of the drug in Japan, as well as an open-label extension study to look at long-term exposure to the drug, whilst also conducting four phase 3 studies in Crohn's disease.
Zeposia was originally developed by Celgene, which was acquired by BMS in a $74 billion takeover.