Data-crunching specialist CytoReason signs $110m Pfizer alliance
News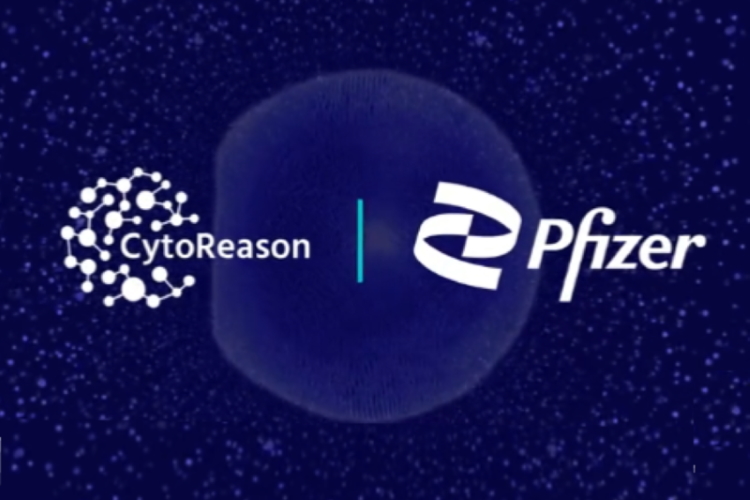 Three years after it started working with Pfizer, artificial intelligence-powered drug discovery specialist CytoReason has converted the relationship into a lucrative, wide-ranging contract.
The big pharma company is making a $20 million investment in the Israeli start-up, along with funding that could reach $90 million over the next five years, in a return for options to license CytoReason's AI platform and disease models.
The two companies have been talking to each other since 2017 and formally working together since 2019, when Pfizer started using CytoReason's biological models in research aimed at developing new drugs for immune-mediated diseases and cancer immunotherapies.
According to CytoReason, its platform "turns biological disease models into actionable insights that enable biotech and pharma companies to shorten clinical trial phases, reduce drug development costs, identify new opportunities, and increase the likelihood of FDA drug approval."
CytoReason' chief executive David Harel said in a LinkedIn post that, as a tech company, it was clear that partnerships with companies like Pfizer would be needed to reach patients at scale, while "our friends at Pfizer realised that, to reach patients with cutting-edge technology, they must find a way to integrate clinical data with molecular data."
He goes on: "That's exactly what our computational disease models are designed to do. They enable pharma and biotech companies to conduct synthetic trials based on masses of clinical and molecular data, before spending hundreds of millions of dollars on human trials."
The Tel Aviv-based company has a team of 80 biologists, bioinformaticians, and data engineers coming up with computational models of human diseases based on computational models, proprietary human data, and AI tools that can be used to find new disease targets and biomarkers, and predict which patients may best respond to novel treatments.
"CytoReason's biological data allows us to gain deeper insight into the best drug development pathways for patients, resulting in more informed decisions that are timely and cost-effective," said Pfizer's chief scientific officer, Mikael Dolsten.
Along with Pfizer, CytoReason now partners with five of the 10 leading pharmaceutical companies in the world, with other partners including Roche, Sanofi, Merck KGaA, and Ferring Pharma, and the Parker Institute for Cancer Immunotherapy (PICI) at Memorial Sloan Kettering Cancer Centre.
With Sanofi, CytoReason is working on asthma biomarker development projects, while Merck is tapping into the tech company's platform to help guide development of an unidentified cancer immunotherapy.