Daiichi makes play for share of Japan's COVID booster market
News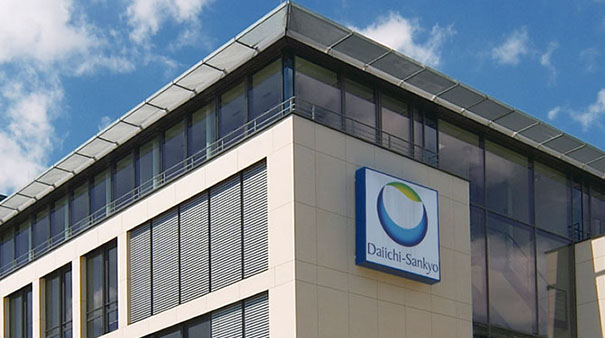 Daiichi Sankyo has stepped up its efforts to bring a Japanese COVID-19 vaccine to patients, starting a new clinical trial of its mRNA-based candidate DS-5670 that focuses on its use as a booster dose.
The Japanese group says it hopes to complete clinical development of the vaccine and bring it to market in Japan before the end of the year.
Daiichi Sankyo started human testing of the shot in March 2021, with preliminary results in studies involving 142 healthy adults showing no safety concerns after two doses, as well as increases in SARS-CoV-2 neutralising antibodies.
The vaccine has previously been shown to be effective against the Delta variant of SARS-CoV-2, and new lab studies suggest it has activity against Omicron "to a certain extent" when used as an initial vaccination regimen, with a third dose boosting neutralising antibodies against the new strain.
Now, Daiichi Sankyo is moving ahead with a fast-track phase 1/2/3 study that will involve Japanese adults, including elderly subjects, who will receive DS-5670 as a booster at least six months after primary immunisation using COVID-19 vaccines approved in Japan.
The country's vaccination programme has been carried out using AstraZeneca's Vaxzevria, Pfizer/BioNTech's Comirnaty and Moderna's SpikeVax, which is produced for the Japanese market by Takeda, with an estimated 81% of the population fully vaccinated.
"The current rapid spread of the Omicron variant of SARS-CoV-2 has imposed an urgent need to develop a booster vaccination programme in countries around the world," said Daiichi Sankyo.
"As a Japanese pharmaceutical company with specialty in developing vaccines, Daiichi Sankyo is giving special priority to tackling this task and striving to help restore safety and security in society through control of the COVID-19 pandemic," it added.
Subsidiary Daiichi Sankyo Biotech has previously said it plans to have capacity for producing the vaccine at scale by March of this year.
Japan has recorded around 2.68 million cases of COVID-19 since the start of the pandemic, with just under 19,000 deaths, which is a relatively low rate for its 126 million population.
Like most countries it is currently experiencing a spike in cases caused by Omicron, with hospital bed occupancy in the capital Tokyo approaching the 50% occupancy that would trigger a state of emergency for the city, according to a Japan Times report. There were nearly 88,000 new infections nationally on Friday.
The big question for Daiichi Sankyo is whether there will be a place for DS-6570 in Japan's future vaccination plans, even if its accelerated booster dose trials are successful.
The country is already several weeks into a mix-and-match booster campaign using the already-authorised mRNA vaccines from Pfizer/BioNTech and Moderna for people age 18 and over who are at least six months removed from their initial doses.
However, in mid-January it was reported that fewer than 1% of Japanese citizens were boosted, well behind the rate seen in other industrialised nations like the UK and US, which has provided boosters to more than half and a quarter of their populations at that timepoint, respectively.
If take-up continues to be slow, Daiichi Sankyo's home-grown shot could have a chance of claiming a slice of the market in future, particularly if it is decided that regular boosters are needed to control the virus.