COVID plasma treatment gets emergency license from FDA after Trump criticism
News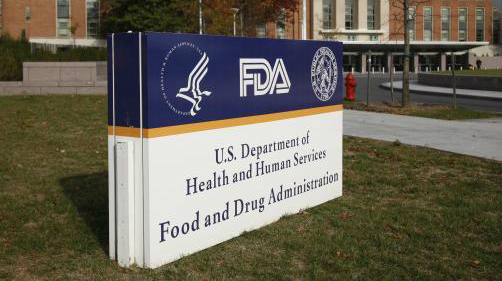 The FDA has allowed a blood plasma treatment for COVID-19 to be administered under an Emergency Use license – but some have decried the move as a "political stunt" as president Trump accuses the agency of impeding progress on coronavirus therapies.
The convalescent plasma treatment involves giving COVID patients antibody-rich blood plasma from people who have already recovered from the disease.
It has already been used on over 70,000 people in the US under an Expanded Access Program launched in April, which opened up use to patients who were seriously ill or involved in clinical trials, and now the agency has given it an Emergency Use License while clinical trials remain ongoing.
The FDA said that, based on early data from an analysis of 20,000 patients who received this treatment, it is "reasonable to believe" that COVID-19 convalescent plasma may be effective in lessening the severity of the illness in some hospitalised patients. 
The agency added that the known and potential benefits of the product when used to treat COVID-19 outweigh the risks, and that there are no adequate, approved, and available alternative treatments.
But experts have questioned whether there is really enough data to show that the treatment is safe and effective – especially as the announcement came only a day after president Trump accused the FDA of deliberately impeding progress on COVID-19 treatment and vaccines until after the US election on 3 November.
"Convalescent plasma may have some efficacy, but we need to have definitive data and tonight's EUA was clearly a political stunt," Jonathan Reiner, a professor of medicine at George Washington University, said on Twitter.
Meanwhile, the Infectious Diseases Society of America said in a statement that "we lack the randomised controlled trial data we need to better understand [convalescent plasma's] utility in COVID-19 treatment".
However, Peter Marks, director of the FDA's Center for Biologics Evaluation and Research said the agency was "comfortable" with the data and that they "continue to see no concerning safety signals.
"I am committed to releasing safe and potentially helpful treatments for COVID-19 as quickly as possible in order to save lives," added  FDA Commissioner Stephen Hahn. "We're encouraged by the early promising data that we've seen about convalescent plasma. The data from studies conducted this year shows that plasma from patients who've recovered from COVID-19 has the potential to help treat those who are suffering from the effects of getting this terrible virus.
"At the same time, we will continue to work with researchers to continue randomised clinical trials to study the safety and effectiveness of convalescent plasma in treating patients."
In April a group of companies that specialise in plasma-derived drugs announced that they will pool their resources to try to develop an "unbranded" hyperimmune immunoglobulin drug for SARS-CoV-2, the virus that causes COVID-19.
Led by Takeda and CSL Behring, the consortium also includes Biotest, BPL Group, LFB and Octapharma.