COVID-19 candidate Actemra helps Roche to solid first quarter
News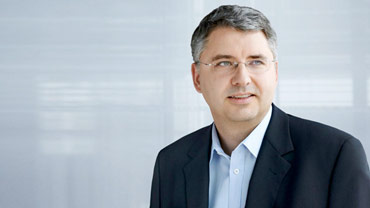 Roche shrugged off the impact of the coronavirus pandemic in the first-quarter with good sales growth across its new drugs, and a surge in sales of older product RoActemra/Actemra, a possible treatment for COVID-19.
Actemra (tocilizumab) grew 30% in the first three months of the year to CHF 666 million (around $688 million) – more than three times its growth rate last year and almost 20% higher than consensus analyst forecasts.
The IL-6 inhibitor is approved to treat rheumatoid arthritis, but is being used as an emergency treatment for people who are severely ill with the coronavirus and requiring hospital treatment, and is also in large-scale clinical trials in COVID-19 pneumonia.
Roche said the increase in sales occurred in all regions and was driven by greater use of the newer subcutaneous formulation of the drug, although that has been available for RA since 2013 and other indications since the end of 2018.
All told, the Swiss drugmaker also saw a 3% increase in pharma sales to CHF 12.3 billion that chief executive Severin Schwan (pictured) said showed that it has been "resilient in this difficult environment".
There were predictable declines for the company's 'big three' antibody therapies – Herceptin (trastuzumab), Avastin (bevacizumab) and Rituxan (rituximab) – which continued to be hit by biosimilar competition that slashed almost $900 million off first-quarter sales, according to Jefferies.
Sales of individual business segments were "volatile, partly due to the impact of the COVID-19 pandemic," it said.
However new products such as cancer immunotherapy Tecentriq (atezolizumab) and Hemlibra (emicizumab) for haemophilia did well – rising 99% to CHF 644 million and 146% to CHF 521 million, respectively – but there were signs of an impact of the coronavirus outbreak on new prescriptions, according to the analysts.
Some patients taking multiple sclerosis therapy Ocrevus (ocrelizumab) and age-related macular degeneration (AMD) therapy Lucentis (ranibizumab) also appear to be delaying doses. Roche reported first-quarter Ocrevus sales nevertheless rose 38% to CHF 1.1 billion, although Lucentis fell 13%.
Diagnostics sales held up well in light of the lockdowns that have resulted in fewer point-of-care tests being done, but that was offset by big gains for its molecular diagnosis unit driven by the massive demand for coronavirus testing.
Roche confirmed its earlier prediction of a modest increase in earnings per share this year, just a few days after Johnson & Johnson cut its forecasts, although the Swiss firm is notoriously conservative in its guidance and typically raises it over the course of the year.
Sales in 2020 will grow in the low- to mid-single digits at constant exchange rates, said the company, which saw its shares rise 1.3% after the announcement.