CMO John Tsai exits, as Novartis starts revamp that aims to save $1bn
News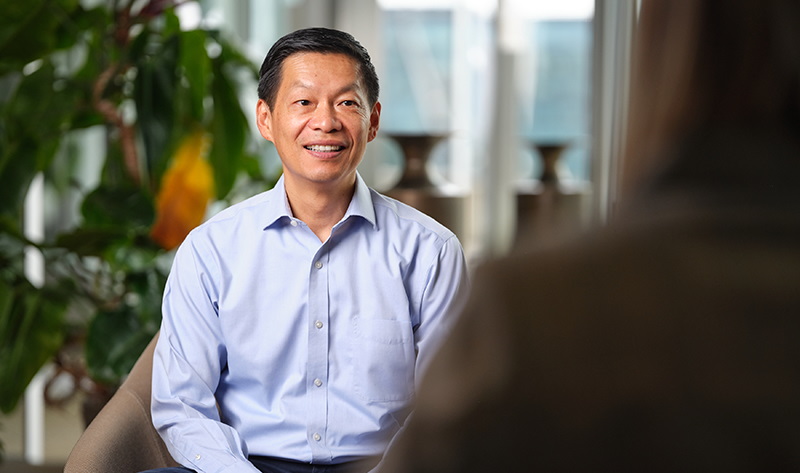 Novartis chief executive Vas Narasimhan, already eyeing a possible divestment of generics business Sandoz, has now turned his attention to the rest of the company.
The Swiss group will see major changes to its organisational structure, including the merger of its pharmaceuticals and oncology businesses into a single unit known as innovative medicines (IM) with separate US and international commercial operations, according to this morning's announcement.
Novartis said it will also combine its technical operations and customer & technology solutions units into a single operations division led by Steffen Lang, as it tries to chase down $1 billion in cost savings within the next two years.
At the moment there's no word on job losses that may occur as a result of the reorganisation, but it has already claimed three senior executives, including chief medical officer John Tsai who is leaving the company on 15 May, four years after joining from Amgen.
Head of Novartis oncology Susanne Schaffert also has no place in the new structure, along with Robert Weltevreden, president of the customer & technology solutions unit.
Tsai's dual role as CMO and had of global drug development is being filled by Shreeram Aradhye, a Novartis veteran who will return to the company on 16 May after a few years at biotechs Dicerna Pharma – just acquired by Novo Nordisk for $3.3 billion – as well as Axcella health.
With Schaffert's departure, current president of pharma Marie-France Tschudin will lead the international side of the IM division, also serving as chief commercial officer. Victor Bulto, head of pharma US, has meanwhile been named president of the US IM operations.
Narasimhan said the changes will make Novartis "more agile and competitive, enhance patient and customer orientation, unlock significant potential in our R&D pipeline and drive value-creation through operational efficiencies."
To drive that through, the group is creating a new strategy and growth panel, spanning corporate and R&D strategy as well as business development, that will be tasked with strengthening Novartis' pipeline in its core areas of cardiovascular, haematology, solid tumours, immunology and neuroscience.
Ultimately, the goal is to reduce costs whilst keeping sales growth at 4% or more between 2022 and 2026 and boosting margins to 40% plus in the long term.
Narasimhan said Novartis is already well placed to fulfil those objectives with its "portfolio of in-market medicines and up to 20 major pipeline assets that could be approved by 2026."
The reorganisation comes as the fate of generics business Sandoz remains in the balance. A decision on retaining, selling or spinning out the business – which has been suffering from pressure on sales and operating profits in the last few years – is however not expected until the last quarter of 2022.