Clariness, DailyBreath partner to drive recruitment in asthma trials
News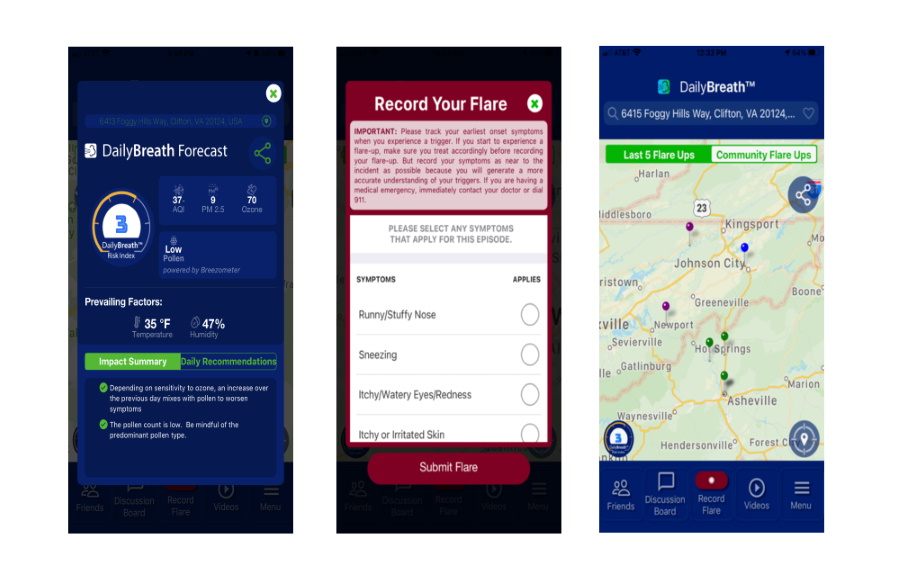 Patient recruitment specialist Clariness will deploy an app aimed at helping asthma patients monitor environment triggers and report symptoms in the clinical trials its support, thanks to a partnership with digital health firm DailyBreath.
The app – also called DailyBreath and available via Google Play or the App Store – gives people with asthma data on environmental conditions that can affect their illness, like pollution, weather conditions and allergens such as pollen.
It also allows them to track and report symptoms associated with environmental triggers, to create a personalised daily asthma forecast, and has a community function that can help pinpoint where users are experiencing asthma symptoms triggered due to allergen or pollutant exposure.
Other features include reminders to take maintenance medications regularly, and tracking the effectiveness of therapies over time.
Now, DailyBreath users will be able to gain access to clinical trials that are being supported by Clariness, according to a statement from the recruitment company.
"We're dedicated to helping people with asthma breathe easier, and this partnership offers our members a chance to find new treatments which can help them do exactly that," said Eric Klos, founder and chief executive of DailyBreath.
Clariness said (PDF) it will use the self-reported data associating symptoms with environmental impact to further advance its patient insights in asthma and provide better information to patients, sites and sponsors.
"We're proud to be expanding our list of technological partnerships, each one brings us one step closer to providing patients with access to new treatments and therapies across the globe," commented the company's co-founder and CEO Michael Stadler.
Clariness' earlier technology partnerships include an alliance with Mika and its eponymous digital application which links patients to their doctors.
It also has tie-ups with Nia Health, which provides medical software and digital applications for patients and healthcare professionals in the dermatology and allergy categories, and nextevidence which provides digital pre-screening for clinical trials.