CHMP turns down Lilly's Emgality for cluster headache
News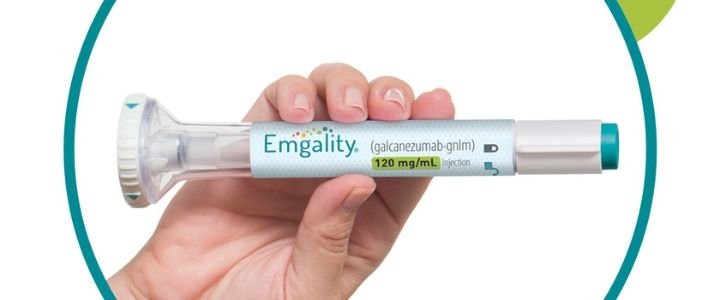 An EMA advisory panel has rejected expanding the use of Eli Lilly's Emgality to include prevention of episodic cluster headaches.
The Committee for Medicinal Products for Human Use (CHMP) said the single 106-patient study filed by Lilly to support the new marketing application for Emgality (galcanezumab) "did not show clearly that Emgality is effective for preventing attacks" in people with cluster headaches.
The CGRP inhibitor has been approved in the US and Europe for chronic migraine prevention since 2018, and was cleared by the FDA for the cluster headache indication last June, becoming the first drug for this indication in the US.
Cluster headaches are distinct from migraine and less common, but are considered to be much harder to treat. They are characterised by severe pain, typically on one side of the head and around an eye, with attacks occurring during 'cluster periods' which can last weeks to months, notes the CHMP.
Lilly's clinical trial – called GCAL – showed that over a three-week study period, patients given Emgality experienced 8.7 fewer weekly cluster headache attacks than they did at enrolment, compared to 5.2 fewer attacks for the placebo group.
That difference only just scraped above the threshold for statistical significance, however and the FDA is thought to have allowed its approval because of the lack of effective treatments for cluster headache, plus supportive secondary results in the trial such as the proportion of patients seeing a 50% or greater reduction in weekly attacks.
The CHMP has clearly taken a tougher line, and its negative opinion means patients in Europe will have to wait longer for a treatment option.
To give an indication of just how debilitating the condition can be, subjects in Lilly's trial averaged more than 17 cluster headache attacks per week during the baseline period, equivalent to 2-3 every day. Attacks typically last between 15 to 180 minutes.
The CHMP's verdict was also a blow commercially for Lilly, which was third to market after rival injectable CGRP inhibitors Aimovig (erenumab) from Amgen and Novartis – the market leader – and Ajovy (fremanezumab) from Teva.
Being the first CGRP drug to get a claim for cluster headache on the label in the US is viewed as a way for Lilly to carve out its own niche market, particularly as neither Aimovig nor Ajovy remains in development for this indication.
There is more competition in play for Emgality from Lundbeck's new intravenous CGRP drug Vyepti (eptinezumab), which requires less frequent dosing of Emgality as well as Aimovig and Ajovy, but has to be given intravenously in a clinic rather than by subcutaneous self-injection.
Amgen reported $306 million from US sales of Aimovig last year, while ex-US licensee Novartis doesn't break out its sales of the drug. Emgality leapfrogged second-to-market Ajovy last year, making $163 million compared to $96 million for Teva's drug, thanks in part to the cluster headache approval.
GlobalData said last week – ahead of the cluster headache rejection – that it expects Aimovig and Emgality to lead the migraine prevention market in 2025 with sales of $1.8 billion and $1.7 billion respectively, with Vyepti making around $566 million in that year.
Meanwhile, there are challenges elsewhere in Lilly's migraine franchise too, with two new orally-active CGRP blockers for acute migraine treatment – Allergan's Ubrelvy (ubrogepant) and Biohaven's just-approved Nurtec ODT (rimegepant) – expected to exert pressure on Lilly's acute therapy Reyvow (lasmiditan).
A first-in-class 5-HT1F receptor agonist, Reyvow was cleared by the FDA in October but only launched a few weeks ago – at a price of $640 for eight pills – because it had to wait for scheduling by the US Drug Enforcement Administration (DEA).