CHMP backs J&J's myeloma bispecific Tecvayli, ahead of US decision
News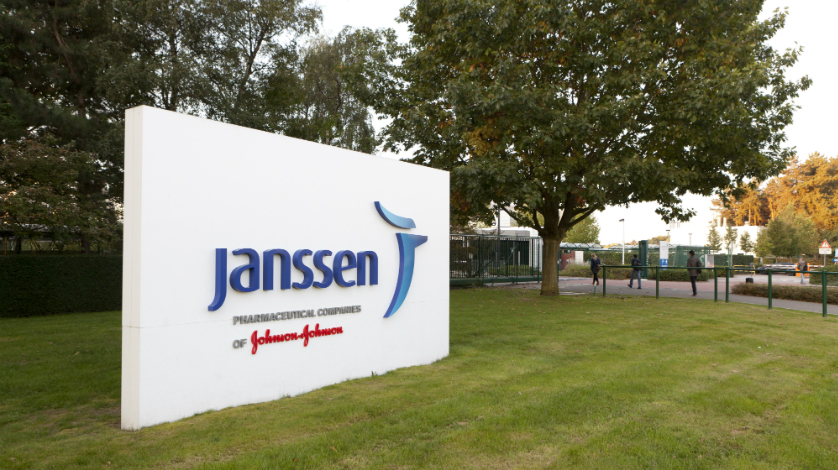 The EMA's human medicines committee has recommended approval of Johnson & Johnson's Tecvayli as a fourth-line therapy for multiple myeloma, joining a growing group of BCMA-targeted therapies for the blood cancer.
Tecvayli (teclistamab) is an off-the-shelf bispecific antibody targeting both BCMA and CD3 which is also under review at the FDA and if approved will slot into J&J's myeloma therapy portfolio alongside Darzalex (daratumumab) – an antibody directed at CD38 – and BCMA-targeted CAR-T therapy Carvykti (ciltacabtagene autoleucel).
The new drug is one of two bispecifics for multiple myeloma in the late-stage pipeline of J&J's Janssen division stemming from its longstanding and fertile collaboration with Danish biotech Genmab, along with talquetamab which binds to CD3 and GPRC5D.
That alliance also yielded $6 billion blockbuster Darzalex as well as Rybrevant (amivantamab), J&J's first bispecific antibody which is used to treat EGFR-mutated non-small cell lung cancer (NSCLC).
The CHMP has backed approval of Tecvayli for adults with relapsed and refractory multiple myeloma who have received at least three prior therapies – including an immunomodulatory agent, a proteasome inhibitor, and an anti-CD38 antibody – setting up a full approval in the coming weeks.
J&J filed for approval of the bispecific in the US in December based on the results of the phase 1b MajesTEC-1 study in myeloma patients who had been treated with a median of five lines of prior therapy.
It showed an overall response rate with Tecvayli of 63%, including 39% complete responses which is a remarkable result given that the patient recruited into the trial were very ill and heavily pre-treated.
Most patients diagnosed with myeloma will relapse over the course of their disease, so the disease is still considered incurable.
The drug in a number of clinical trials alone or in combination with other therapies, including a phase 3 study (MajesTEC-3) alongside Darzalex in patients who have received between one and three prior lines of therapy including a proteasome inhibitor and lenalidomide.
"A range of new medicines for the treatment of multiple myeloma have been developed and approved in recent years, leading to a steady overall improvement in patient survival," said the EMA in a statement on the CHMP recommendation.
"However, for patients who have already been treated with three major classes of drugs…and no longer respond to these drugs, the outlook is still bleak."
GSK's antibody-drug conjugate (ADC) Blenrep (belantamab mafodotin) was the first BCMA-targeting drug to reach the market in 2020, and has since been joined by Carvykti as well as Bristol-Myers Squibb and bluebird bio rival CAR-T therapy Abecma (idecabtagene vicleucel).
Tecvayli previously scored a priority medicines (PRiME) designation from the EMA and a breakthrough-therapy tag from the FDA.
Pfizer is hot on J&J's heels with its BCMA and CD3 bispecific antibody elranatamab, and reported phase 2 data at ASCO this year in a similarly heavily pre-treated patient population.
In the MagnetisMM-3 trial, elranatamab was associated with an ORR of 60.6% after a median follow-up of just under four months, and Pfizer is looking at potential regulatory filings later this year.