CHMP backs Celltrion's regdanvimab antibody for COVID-19
News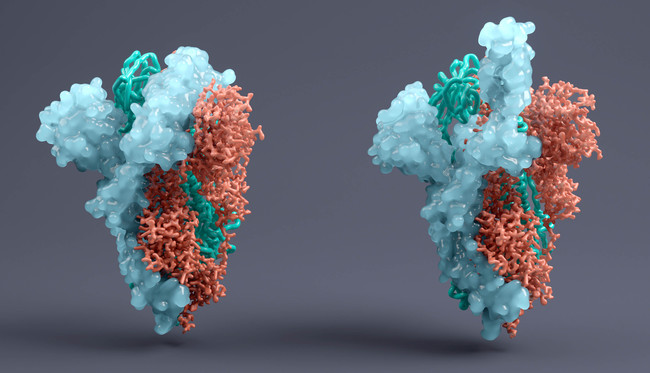 The EU looks set to approve emergency use of a third antibody therapy for COVID-19 after its human medicines committee backed use of Celltrion's regdanvimab at its March meeting. 
Regdanvimab (CT-P59) – which is currently under a rolling review at the EMA – can be used for the treatment of COVID-19 in adults who don't need oxygen therapy but are at high risk of progressing to severe COVID-19, according to the CHMP.
The EMA has previously cleared the use of Eli Lilly's COVID-19 antibody bamlanivimab given alone or in combination with etesevimab for the same indication, as well as Regeneron's combination of casirivimab and imdevimab, in people aged over 12.
The EU's medicines regulator is also reviewing COVID-19 antibodies from AstraZeneca, GlaxoSmithKline/Vir Biotechnology, and Brii Biosciences.
The recommendation was based on interim study data that showed regdanvimab may reduce the rate of hospitalization among patients receiving the treatment.
However, the CHMP said in its review that there are uncertainties about the benefits of Celltrion's drug, including whether it can reduce the rate of hospitalisation in people with mild to moderate COVID-19.
It nevertheless said that regdanvimab can be considered a treatment option for high risk patients "based on a reasonable likelihood that the medicine may provide clinical benefit, and a low likelihood of harm".
South Korea-based Celltrion said that regdanvimab has demonstrated neutralising activity against key emerging mutations in the SARS-CoV-2 virus, including the UK variant (B.1.1.7) currently involved in driving a third wave infections in Europe.
The company also says that it has tested regdanvimab in combination with another antibody and shown that the duo can neutralise the South African variant of COVID-19 (B.1.351), which is causing concern as there is evidence current vaccines are less effective in protecting against it.
New drugs recommended
The CHMP also recommended several new medicines for approval by the EMA at its March meeting, including Janssen-Cilag's multiple sclerosis treatment Ponvory (ponesimod), an S1P1 receptor modulator which was approved in the US last week.
If approved by the EMA it will enter an increasingly crowded market, with rivals including Novartis' Gilenya (fingolimod) – heading for patent expiry and generic competition – follow-up Mayzent (siponimod), and recently-approved Zeposia (ozanimod) from Bristol-Myers Squibb.
Verastem's oral PI3K inhibitor Copiktra (duvelisib) also got a positive opinion from the CHMP to treat relapsed or refractory chronic lymphocytic leukaemia and refractory follicular lymphoma, which was recently licensed to Secura Bio for $311 million.
Copiktra is a competitor to Gilead's Zydelig (idelalisib), which has been approved in Europe for CLL and FL for several years. Other drugs in the class include Bayer's Aliqopa (copanlisib) – used in Europe for marginal zone lymphoma only but approved for both MZL and FL in the US – and Rhizen Pharma/TG Therapeutics' umbralisib, currently approved only in the US for MZL and FL.
Diurnal Europe also got a green light for its Efmody (hydrocortisone) for patients 12 and older with congenital adrenal hyperplasia (CAH). The drug is designed to provide 24-hour control of cortisol and androgen levels when administered once in the morning and once at night.
It is the second extended release hydrocortisone product in Europe after Takeda's Plenadren, but the only product approved specifically for CAH, a hormone deficiency caused by congenital mutations that prevent affected individuals from producing the hormone cortisol.