CHMP backs BMS' first-in-class anaemia drug Reblozyl
News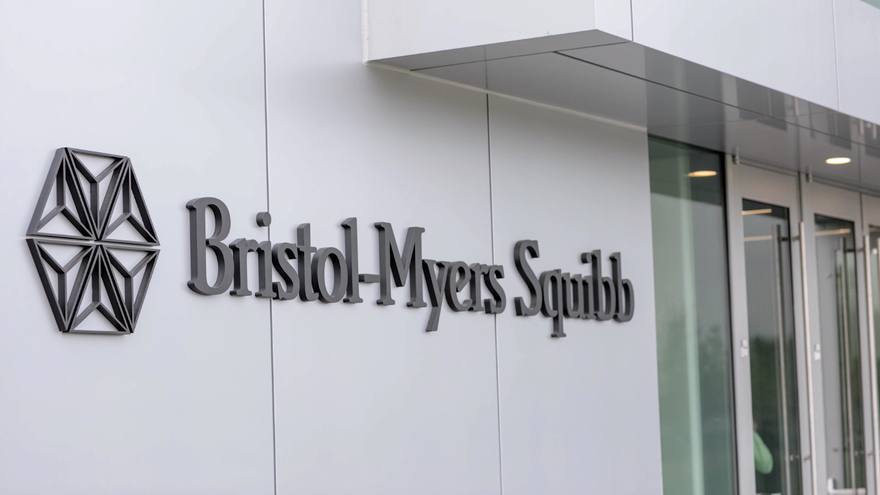 Bristol-Myers Squibb has moved a step closer to EMA approval of Reblozyl, a therapy for anaemia that has been billed as one of the top prospects in its $74bn buyout of Celgene.
The CHMP has recommended approval of Reblozyl (luspatercept) – a first-in-class erythroid maturation agent (EMA) originally developed by Acceleron – to treat anaemia in both the rare blood disorder beta thalassaemia and haematological cancer myelodysplastic syndrome (MDS).
Reblozyl was approved for the beta thalassaemia indication in the US last year, and for MDS last month, with the latter indication considered to be critical if it is to meet its blockbuster sales projections.
It is one of five drugs from Celgene's pipeline tipped to top the $1 billion-a-year threshold along with myelofibrosis therapy Inrebic (fedratinib), Zeposia (ozanimod) for multiple sclerosis, and cell therapies lisocabtagene maraleucel for lymphoma and idecabtagene vicleucel for myeloma.
The EMA's human medicines committee issued a positive opinion for Reblozyl for adults with transfusion-dependent anaemia, caused by either thalassaemia or MDS with ring sideroblasts, a form of the cancer diagnosed by red blood cells with mitochondria that form a characteristic ring around the nucleus.
While uncommon, MDS with sideroblasts is still a much larger patient population than thalassaemia. Analysts have predicted that the drug could eventually reach sales of about $2 billion, with MDS accounting for the bulk of those revenues.
There are estimated to be around 1,000 to 1,500 people with thalassemia in the US who require blood transfusions, but more than 20,000 MDS patients who might qualify for Reblozyl treatment, according to Acceleron.
Reblozyl's role in thalassaemia could be reduced following the recent approval of bluebird bio's gene therapy Zynteglo, which offers a one-shot therapy for the blood disorder and was approved by the EMA last year.
If the EMA goes ahead and approves Reblozyl – which usually follows endorsement by the CHMP – the drug will be the first EMA to teach the EU market.
Some patients with anaemia caused by MDS don't respond to current therapies based on erythropoietin (EPO), according to Dr Uwe Platzbecker of Leipzig University Hospital, the lead investigator of the MEDALIST study of Reblozyl in MDS.
"If approved, the introduction of a new class of therapy in Reblozyl could provide a promising option to help relieve patients from the burden of regular transfusions to manage their disease," he said.
BMS and Acceleron are also planning to extend the uses for Reblozyl even further, although that programme has been disrupted by the coronavirus pandemic.
They have a phase 3 trial in the pipeline that would test Reblozyl in myelofibrosis patients with anaemia requiring blood transfusions who are on JAK inhibitor treatment.
That trial – called INDEPENDENCE – is however among those affected by BMS' decision to suspend all new clinical trial sites due to COVID-19 in March.