Chasing Brilinta payoff, AZ details THALES data in ischemic stroke
News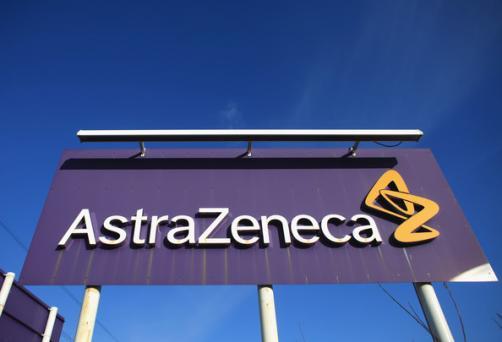 AstraZeneca has lifted the veil on the large-scale THALES trial of its antiplatelet drug Brilinta in stroke, the company's last big hope for recouping its substantial investment in the medicine.
Earlier this year, AZ released top-line results from the study, saying that adding Brilinta (ticagrelor) to standard therapy with aspirin for patients with acute ischemic stroke and transient ischemic attack reduced the risk of stroke and death at 30 days.
Now it has revealed the detail behind that result. Brilinta plus aspirin was associated with a 17% reduction in stroke and death at that timepoint compared to aspirin alone, which AZ says is both statistically significant and clinically meaningful.
The combination also reduced the rate of ischaemic stroke – a secondary endpoint in the 11,000-patient trial – by 21% compared to aspirin alone, albeit with an increase in the risk of bleeding events (to 0.5% from 0.1%).
"About one in four stroke survivors go on to experience a second stroke, and the risk is particularly high within the first month after the initial event," said THALES lead investigator Dr Clay Johnston.
"Early treatment is important to prevent a subsequent stroke that may be disabling or fatal. It is also expected to improve long-term outcomes," he added.
Approval in stroke could unlock a substantial new market for Brilinta, which was once tipped to become a $3.5 billion brand by 2023 but has been held back by setbacks in trials, including prior studies in stroke and peripheral artery disease (PAD).
Those haven't stopped Brilinta growing into a $1.6 billion product – helped by strong uptake in emerging markets – and first-quarter sales swelled 90% to $408 million.
Nevertheless, AZ has spent upwards of $5 billion on Brilinta's clinical trials, according to EvaluatePharma estimates, so the company has been looking for new indications to help secure a good return on its investment.
There are about 2.2 mil­lion is­chemic stroke pa­tients in the top pharma markets, so approval for that indication will be another sizeable step forward for the brand, although time is running out – generics are expected to reach major markets towards the end of 2024.
Brilinta has also just been cleared by the FDA for high-risk coronary artery disease (CAD) on the back of the 19,000-patient THEMIS trial, and the agency is currently reviewing the THALES data with a decision due before year-end.
AZ said recently it is now predicting peak sales of Brilinta will come in at around $2 billion, before generics start to eat into its revenues from the drug.