Celgene hopes device + drug can tackle aggressive brain tumours
News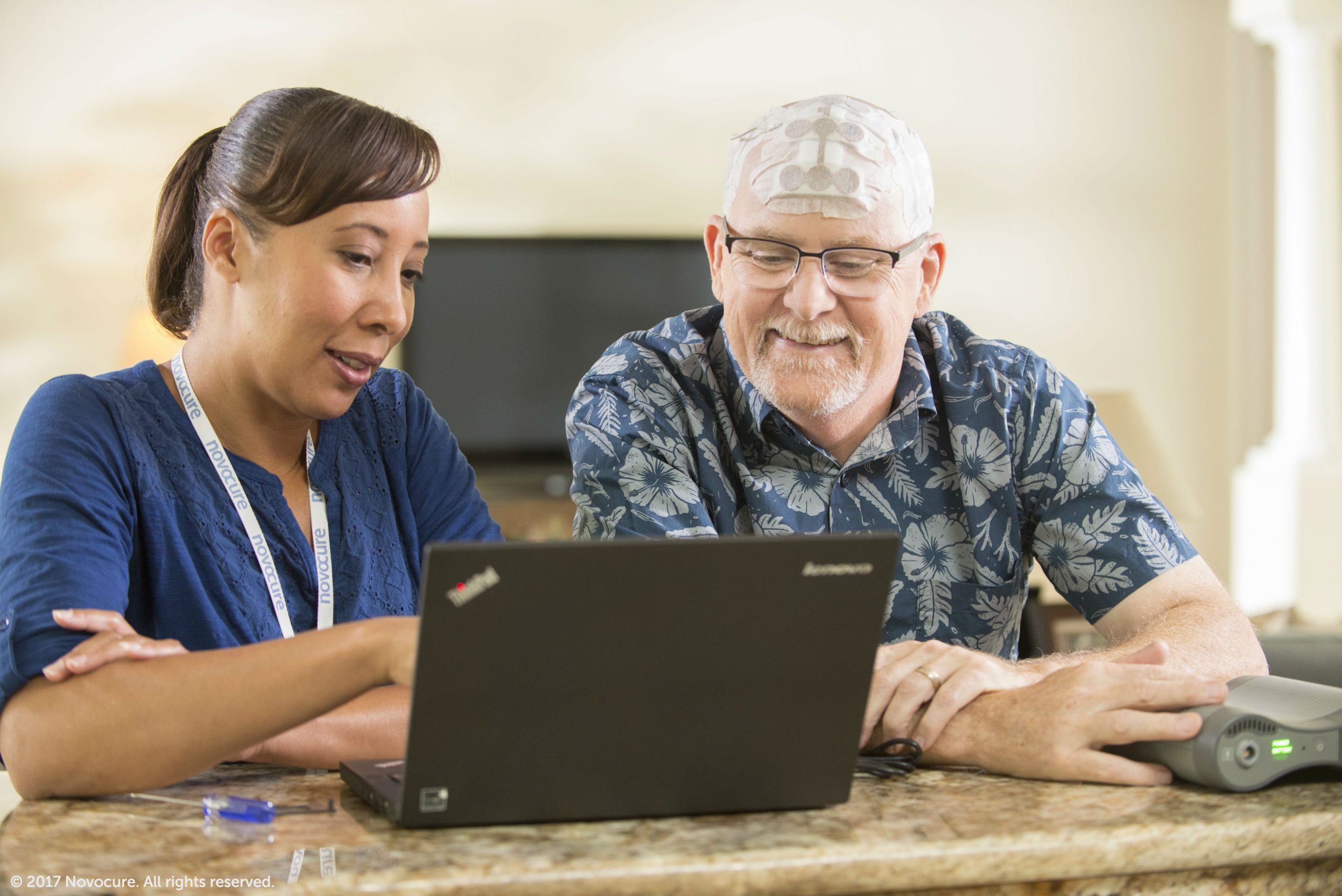 Celgene aims to boost the effectiveness of its novel drug marizomib for aggressive brain tumour glioblastoma (GBM) by asking patients to wear a special cap.
Marketed by Novocure, the Optune device consists of four inter-connected patches that cover the skull and deliver the company's patented Tumour Treating Fields (TTFields). These electrical fields travel through the scalp and into brain, where they disrupt cell division in the tumour, whilst leaving healthy tissue intact.
The device gained FDA approval in 2011 for patients with recurrent GBM and in 2015 for patients with newly diagnosed disease - and has already demonstrated its efficacy.
Data show a three-month improvement in overall and progression-free survival for patients using Optune plus standard therapy temozolomide, compared to patients using temozolomide on its own.
Earlier this year, Optune's evidence base grew with phase 3 data showing its combination with temozolomide improved both two- and five-year survival in newly diagnosed GBM patients from 30% to 43% and 5% to 13% respectively. The results remain the most significant increases in both survival rates reported in a phase 3 GBM trial.
While adding a medical device like Optune into a drug study complicates the trial - and any results - it is hoped the combination could pay off for patients.
Finding a drug to advance treatment of glioblastoma (GBM) is one of the hardest challenges in pharma, and adding the Optune medical device to a phase 1b study of its investigational drug marizomib could help extend the lives of patients.
Despite pharmaceutical innovation transforming the treatment of multiple cancers, GBM has retained a dismal survival rate, with five-year survival rates around 10% in adults.
Acquired from Triphase in November last year, marizomib is a proteasome inhibitor that received Orphan Drug Designation from the FDA in GBM. Celgene is currently testing the drug in multiple blood-based and solid cancers.
The phase 1b study will evaluate the safety of Optune's use alongside both temozolomide and marizomib in 12 patients with late-stage GBM who have already been treated with temozolomide and radiotherapy.
It will also assess preliminary clinical activity of the combination and its effect on overall and progression-free survival as secondary objectives. The trial will begin in Q3 of this year.
"This collaboration marks an important first step toward testing Optune with a promising new investigational compound for the treatment of GBM," said Principal Investigator Dr Roger Stupp. "I believe that combining Optune with new pharmacologic treatments in clinical trials, like this phase 1b study, will help advance our understanding of how to treat this devastating disease."
If the study proves positive, the combination therapy could make Celgene a significant player in the therapy area, which immunotherapy leaders Bristol-Myers Squibb and Merck & Co are also trying to break into.
The former looks to be already out of the running, however, as phase 3 results released in April showed Opdivo failed to improve overall survival in recurrent GBM compared to Avastin monotherapy. The latter will test its Keytruda in combination with Agenus' cancer vaccine Prophage.
Another competitor is Regeneron which is investigating its own PD-1 inhibitor, REGN2810, alongside two immunotherapy candidates from Inovio.
A novel two-part immunotherapy candidate being developed by Tocagen is also in development, and has just gained PRIME status in Europe, to match its Breakthrough Therapy Designation in the US.