Update: Carlyle baulks at Vectura auction, urges shareholders to back its bid
News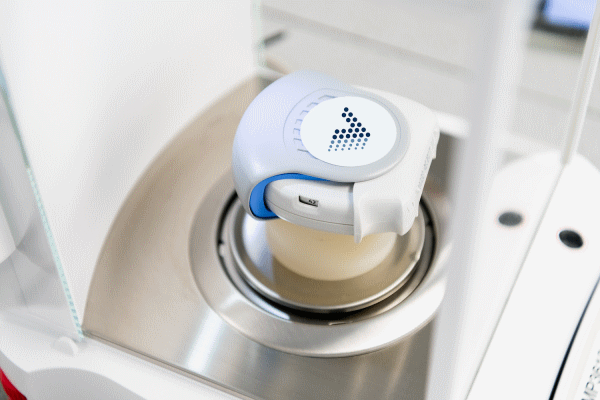 Private equity group Carlyle has said it won't raise its offer for respiratory drug specialist Vectura to match a 165p per share offer from tobacco giant Philip Morris International (PMI).
The investment firm said its 155p offer was "full and fair" and would not be raised, meaning that it would not enter into a head-to-head auction demanded by the UK's Takeover Panel, which regulates mergers and acquisitions involving UK registered companies.
Yesterday, the regulator intervened in the bidding process, requiring a formal five-day auction process – that would have run between 11 and 17 August – "to provide an orderly framework for the resolution of this competitive situation."
That will not go ahead, leaving contract development and manufacturing organisation (CDMO) Vectura with a difficult decision – recommend Carlyle's lower bid, which would be pretty unusual, or plump for the higher offer from PMI that has proved deeply unpopular with the medical profession, health charities and some politicians.
Carlyle is clear what it wants, urging shareholders in the company to vote for its offer and sidestep the potentially damaging consequences of being a pharma company owned by a tobacco group.
The group said it "encourages shareholders to consider the broader context and the impact of each offer on the company and its wider stakeholders in determining which offer to support."
It also reiterated that it is "fully supportive of Vectura's existing strategy to build an independent leading CDMO with genuine global reach, credibility and involvement in the market for inhaled and respiratory medicines and devices
PMI's latest bid values Vectura at around £1 billion ($1.4 billion), around $100 million more than that of Carlyle, and the tobacco company has previously taken a swipe at the private equity firm, saying it is only interested in turning around a quick profit.
The tobacco company has said it wants to go "beyond nicotine" and reinvent itself as an inhaled delivery company focusing on health and wellness products, claiming it has spent $8 billion building an R&D capability spanning preclinical/toxicology, clinical testing, behavioural science and post-marketing studies.
Carlyle responded to news of Carlyle's decision not to raise its bid further by saying simply that it will wait for the expiration of the deadline on PMI's offer – at 5pm UK time on 12 August – to make a further statement.
PMI buys OtiTopic
With attention fixed on its Vectura bid, it almost passed unnoticed that PMI agreed another such deal, buying OtiTopic – a US respiratory drug company developing Aspirihale, an inhalable acetylsalicylic acid (ASA) treatment for acute myocardial infarction.
OtiTopic has said it intends to complete late-stage trials and file for FDA approval of the drug next year. The financial terms of the acquisition have not been disclosed.
PMI has altered the terms of its takeover offer for Vectura, reducing the threshold of support for the deal from the drugmaker's shareholders from 75% to a somewhat more hostile 50%.
(Updated on 11 August to include Vectura's statement in response to Carlyle declining to raise its bid further).