Careology teams up with private GP group on COVID-19 monitor
News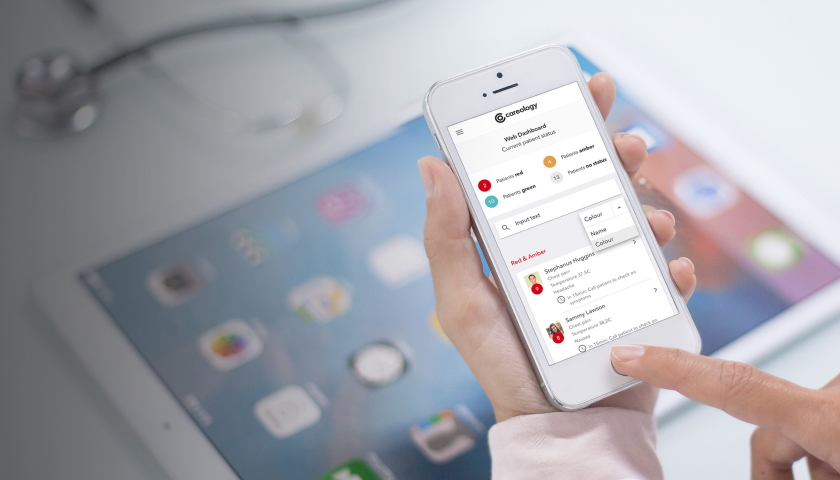 A digital tool that allows doctors to monitor patients with COVID-19 remotely in real time and intervene when treatment is needed has been launched in the UK.
The mobile app – developed by digital heath specialist Careology – provides advice on COVID-19 symptoms and links patients with doctors at the London General Practice, a private GP group with around 50,000 people on its books, via online video consultations.
Called Careology Connect, the app – which is already used to support cancer patients – can also link up with wearable devices such as smartwatches to record a user's temperature, heart rate and other physiological readings and can be used to log and track the progression of coronavirus symptoms.
The launch comes as the number of new COVID-19 cases in the UK topped 7,000 for a second day running, and as further social restrictions on people living in some parts of the country are being imposed by the government in a bid to avert a second national lockdown.
Official advice in the UK is that people with coronavirus symptoms should self-isolate for two weeks, restricting movement and contact with others.
Careology says using the COVID-19 tool removes uncertainties for patients about when they should seek medical attention, and can also provide support with mental health and wellbeing during periods of social isolation.
"As coronavirus started to take grip, it became clear that our existing digital cancer care technology could be used effectively to help everybody track and monitor any coronavirus symptoms, making it easy to share if things were improving or getting worse," said Paul Landau, Careology's founder.
"It also allows people to manage any medication they are taking, keep notes, and even access relevant public health information," he added.
The app is also available as a free standalone app that can be used by anyone, but without the remote consultation service provided by LGP. The company's medics also provide patients with oxygen and blood pressure monitors that can link to the app.
"Our patients log and score their symptoms as they progress and if there are any issues, they are then flagged to our doctors through the Careology Professional dashboard," commented LGP's managing director Richard Pisarski.
Careology Connect is already available on iOS in the App Store with an Android version coming soon, according to the company.