Novartis drug shows huge promise in cutting heart attack deaths
Novartis look to have a major new treatment for heart disease on its hands, in the shape of canakinumab, a drug which has produced exceptional results in a new phase 3 trial.
Canakinumab works by reducing inflammation in the body, and is already marketed as a treatment for gout under the brand name Ilaris.
Recent launches in the cardiovascular field haven't been hugely successful – Novartis' own Entresto and the rival PCSK9 inhibitor cholesterol drugs, Amgen's Repatha and Sanofi's Praluent have struggled to convince payers of their value beyond existing treatments.
But by picking out a subgroup of patients who have responded particularly well, Novartis believes it has a compelling case.
The results from the phase 3 CANTOS have shown stunningly good results for a subgroup of patients who had suffered already suffered a heart attack: a 25% reduction in major adverse cardiovascular events when treated with the drug compared to those on placebo.
Moreover, there was a 31% reduction in cardiovascular death and a 31% reduction in all-cause mortality in patients whose inflammation responded to the drug.
Even better is that this 'personalised medicine' approach won't require a novel biomarker study to be developed: the trial measured hsCRP (high-sensitivity C-reactive protein), a well established marker for inflammation which is routinely measured via a simple and inexpensive blood test.
Much medical research is increasingly converging around inflammation as the key to a huge range of diseases, and the trial showed another hugely exciting signal: canakinumab also dramatically cut the rates of cancer deaths, especially in lung cancer.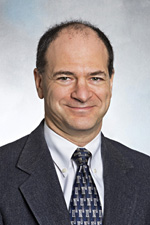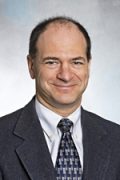 The principal investigator on the six-year, 10,000+ patient trial is Dr Paul M. Ridker, MD, director of the Center for Cardiovascular Disease Prevention at Brigham and Women's Hospital in Boston.
He says the results suggest the dawning of a new era in heart disease prevention. He characterises diet, exercise and smoking cessation as the first era in the field, followed by the introduction of statins and other lipid-lowering drugs.
"Now we're cracking the door open on the third era. This is very exciting," Dr Ridker said in August when the topline results were first announced.
The research was inspired by the fact that statins can't help every post-MI patient, because half of heart attacks occur in people who don't have high cholesterol.
The topline results were announced at the European Society of Cardiology meeting, but the full data unveiled yesterday are a major improvement on that data, looking at the responder group, rather than the full post-heart attack population.
The data from the full cohort in the study showed that quarterly treatment with 150mg canakinumab resulted in a statistically significant 15% reduction in MACE – a composite of CV death, non-fatal myocardial infarction, and stroke – in people with a prior heart attack and inflammatory atherosclerosis.
The CANTOS study was one of the highlights from Novartis' investor day held in London yesterday, where it presented data from across therapy areas, including cancer, inflammation & immunology, respiratory medicine.
"This outcome is an exciting new development in the field of personalised cardiovascular medicine," said Vas Narasimhan, global head of drug development and chief medical officer at Novartis, who takes over as chief executive in February 2018.
"In addition to offering targeted cardiovascular benefits for patients, personalised treatment approaches can also be more cost-efficient for the overall healthcare system. We hope we can bring this innovative treatment to patients in the near future."
The full results from the trial also offered reassurance about a handful of cases of fatal infections seen in the topline data in August.
The overall rates of adverse events (AEs), serious AEs, and discontinuations due to AEs were similar to placebo across all canakinumab doses. During the average follow-up time of 3.7 years, serious infections were reported in 11.3% vs 10.2% and malignancies were reported in 6.4% vs 7.1% of participants. Fatal infections were rare and occurred in about one per 1,000 patients on placebo.
Novartis say it is now finalising discussions with regulators and plans to file CANTOS CV data for regulatory approval in Q4 this year.
Analysts have produced a wide range of forecasts for the drug's earning potential in this new setting – Tim Anderson from Bernstein predicted peak sales at a consensus figure of $800 million, although earlier this year Berenberg were much more optimistic, predicting revenues of $4.4 billion if the cardiovascular indication gains approval.
Novartis stressed yesterday that it was vital to have the cardiovascular outcomes claim on its label, along with the 'personalised medicine' targeting towards patients who see an anti-inflammatory response.
Don't miss your daily pharmaphorum news.
SUBSCRIBE free here.