Can Spark make a profit on its groundbreaking gene therapy?
News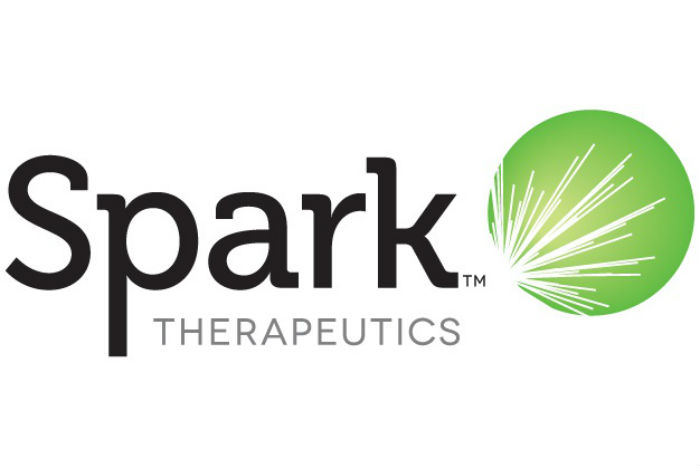 Spark Therapeutics is on the cusp of gaining the first ever approval for a gene therapy from the FDA, a groundbreaking treatment which restores vision to children and adults with a rare inherited blindness.
Last month an FDA advisory committee voted unanimously in favour of approval for voretigene neparvovec (to be named Luxturna) for patients with confirmed biallelic RPE-mediated inherited retinal disease (IRD).
Luxturna is a single injection of a genetically engineered virus expressing the retinal pigment protein (RPE65) that is deficient in people with the condition. If approved, it will put Spark Therapeutics at the forefront of a gene therapy revolution.
The FDA is due to make its final decision by 12 January, but the US regulator is currently beating its own deadlines, meaning an announcement could come very soon.
However being the first to bring a cutting edge gene therapy to market comes with its own problems – not least in terms of opening up conversations with payers and gaining reimbursement for what will be a very high cost, one off treatment.
Stephen Webster, the company's chief financial officer was speaking at yesterday's Jefferies 2017 conference for investors in London.
He said the company was 'locked and loaded' to start manufacturing the complex gene therapy product, but was a little bit more circumspect about whether Luxturna could make money.
"This thing will be fun…it might not be huge," Webster told the investor audience.
[caption id="attachment_34103" align="alignnone" width="507"]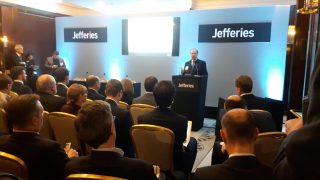 Spark's CFO Stephen Webster speaking at the Jefferies conference in London yesterday[/caption]
The reason for this caution is the small number of patients globally who stand to gain from the drug, and the difficulty in finding these individuals, and then persuading health systems to pay for the drug.
Webster says Spark estimates that there are 6,000 patients worldwide who carry the precise gene mutation which would make them eligible for treatment, but said the true figure could be as low as 3,000 or as high as 12,000 patients.
Spark is right to manage expectations for Luxturna, as other companies with gene therapies approved in Europe have already found making a profit difficult. Earlier this year uniQure withdrew Glybera, the world's first gene therapy product from Europe after having seen it used in just a handful of patients.
Glybera had been priced at 1 million euro ($1.2m) per patient, making it officially the most expensive drug in the world.
Spark has, of course, refused to name its price ahead of approval, but it seems likely that the company won't try to price its drug at this level, as US payers are putting up ever greater resistance to high prices.
Nevertheless, Luxturna is likely to be at least $500 million per treatment or more in order to come close to covering its costs.
Earlier this week, Boston-based independent value-assessment organisation the Institute for Clinical and Economic Review (ICER) forecast the drug would be priced around $1 million, with an additional cost of surgery of around $4,800. It concluded its review saying that at this price, it was "unlikely to be a cost effective intervention."
Webster admitted that a single treatment of a very high cost drug was a 'square peg in a round hole' of the existing pricing and reimbursement system, which is set up to deal with a series of payments and treatments over time. One of the biggest barriers for reimbursement is that patients with IRD don't cost healthcare systems much money currently – they simply go blind. For that Luxturna cannot offer savings to the system, only new costs.
Webster says US payers have been much more interested in talking about its pipeline treatments for haemophilia B and haemophilia A, as this is a far bigger market, and one where new treatments could potentially save payers a lot of money.
He says that when Spark has approached the big US payers, such as Aetna, the conversation has proceeded:
"Would you like to talk about creative payment models? No thanks; can we talk about your haemophilia drug?"
Webster adds: "That's because it's an ultra-orphan [disease]…we are adding cost to the system."
Haemophilia drugs the commercial mainstay
For Spark, it is its highly promising haemophilia A drug SPK-8011 and SPK-9001 in haemophilia B (with Pfizer) which it is depending on to be its major profit generators.
Analysts believe SPK-8011 can earn around $1.3 billion annually, and have been heartened by encouraging data from the company, with more to follow at the ASH haematology congress in early December.
Speaking earlier at the Jefferies conference on a panel of cell and gene therapy pioneers, Webster acknowledged the huge competition in haemophilia A, but said the market was so big there was room for several competitors.
Webster and the Spark leadership team have clearly been trying to learn lessons from recent launches, including uniQure's Glybera flop and Gilead's spectacular success with Sovaldi and Harvoni, and their subsequent plateau and decline.
Webster said that 'even if this [Luxturna] is not Harvoni-like' in the scale of its revenues, he said it would help the company establish relations with payers and set up its business model in preparation for the hoped-for blockbusters in haemophilia.
He also acknowledged that Luxturna may well follow a similar trajectory to Harvoni in that the company may well struggle to find eligible patients after an early surge in treatment.
Finally, Spark and others in the field face a major obstacle in creating novel payments mechanisms in the US, such as insurers only paying for treatment in patients in whom it works.
This won't be possible in the US, as Medicare/Medicaid buy drugs at a discount to the lowest price, thus companies can never give away treatment for free.
For that reason, the company could find Europe a market as important as the US for Luxturna, as healthcare systems on the continent are more open on novel payment methods such as annuity or pay for performance.