California sues insulin producers and PBMs over pricing
News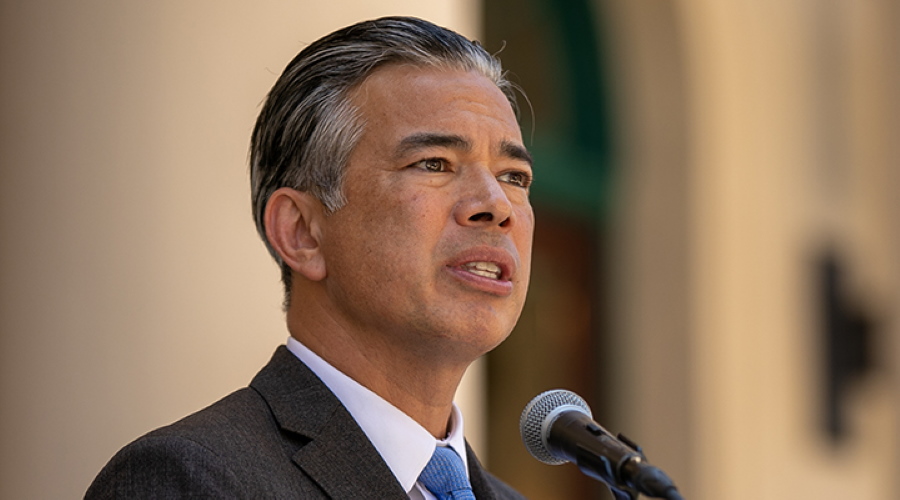 The 'big three' insulin producers Novo Nordisk, Eli Lilly, and Sanofi are being sued by the state of California for allegedly working together to set artificially inflated prices for their products.
The lawsuit also takes aim at the three largest pharmacy benefit managers (PBMs) in the US – CVS Caremark, Express Scripts, and OptumRx – which are accused of adopting a system of rebates that incentivise manufacturers to raise list prices for insulin and promote higher-priced products.
California Attorney General Rob Bonta (pictured above) said the conduct of the companies amounts to unlawful and deceptive business practices that violate the state's unfair competition laws.
The suit follows legal action over insulin pricing taken by other states, including Arkansas, Kansas, Mississippi, and Minnesota.
"We're fighting back against drug companies and PBMs that unacceptably and artificially inflate the cost of life-saving medication at the expense of vulnerable patients," said Bonta. "No one should be forced to ration or go without basic medication that could mean the difference between life or death."
He added that people from low-income households and some racial and ethnic groups are disproportionately impacted by the practices, including Hispanic and Black people, who are much more likely to be diagnosed with diabetes than non-Hispanic white people - and much more likely to die as a result of complications.
The complaint - which comes as insulin has become the focal point of the drug pricing debate in the US - alleges that Novo Nordisk, Lilly, and Sanofi "aggressively raised the list price of insulin in lockstep with each other."
This has resulted in the price of insulin far outstripping the rate of inflation, it continues, maintaining that insulin "costs less than $10 a month to manufacture and its development costs have long been recouped."
According to research, one vial of Lilly's Humalog (insulin lispro) cost $21 in 1999, but had increased to $332 in 2019, representing a price increase of 1480%.
The PBMs meanwhile stand accused of introducing a rebate system, based on a percentage of list price, that encourages manufacturers to raise prices. The PBMs are incentivised to "negotiate a drug with a higher rebate, not necessarily the lowest price for consumers," according to the lawsuit.
"As a result, the drug becomes unaffordable for uninsured or underinsured patients, who have to pay the full price of insulin," according to a statement issued by the Attorney General's office.
"High list prices also make insulin unaffordable for other patients as well, including those with high deductible health plans or coverage gaps."
The California Health and Human Services Agency (CalHHS) said in a recent report that - according to national data - up to one in four diabetics cannot afford their insulin and are forced to ration or stop taking insulin altogether.
The manufacturers have resisted claims of collusion in raising insulin prices, and they say they have taken steps to make sure patients' out-of-pocket costs are kept in check. Lilly introduced a $35 per month cap on insulin co-pays in 2020, with Sanofi pledging a $35 cap last year.
The insulin manufacturers and the PBMs have blamed each other for the increase in prices, and lawmakers have called for greater transparency in the system to determine the drivers behind the situation.
Some companies are already taking steps to provide lower-cost products. Last year, non-profit drugmaker Civica Rx pledged to launch biosimilars of three big-selling insulin products in the US – Sanofi's Lantus, Novo Nordisk's Novolog, and Lilly's Humalog – by 2024.
The company said its products will cost no more than $30 per vial or $55 for five pen cartridges, adding that compares to around $329 per vial and $510 for five pens of the originator drugs.