BodyCap to bring space wearables to consumers in 2017
News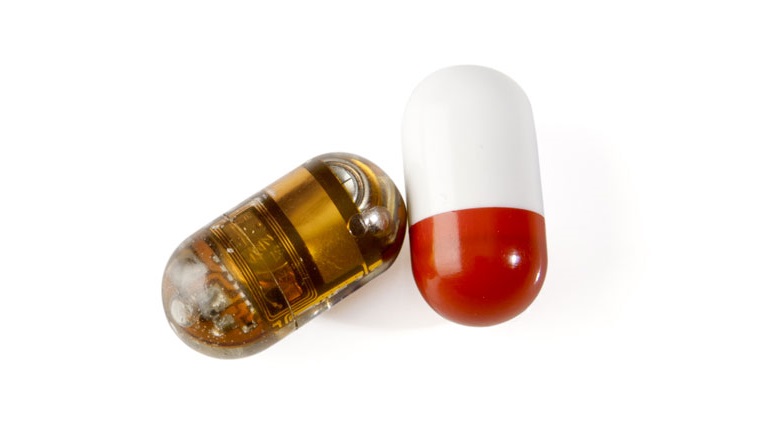 Miniature wearables being used aboard the International Space Station are to be commercially available to the public as soon as next year.
Developed by wearables specialist BodyCap, the e-Tact device is currently in use by European Space Agency astronaut Thomas Pesquet as part of its EveryWear programme – an ambulatory data collection system.
e-Tact measures activity levels, skin temperature and body position and can be worn anywhere on the body for long periods of time thanks to a sticky patch and 1-week battery life respectively. It can also store up to three days worth of data.
The e-Tact device could be used to monitoring general health, including chronic diseases, sleep disorders and obesity, as well as in clinical research.
Sébastien Moussay, co-founder of BodyCap. "We are delighted that in the new year we can bring e-Tact technology to everyday e-health applications. The successful use of monitoring devices on the ISS proves the reliability and accuracy of our products."
BodyCap's current leading product is its e-Celsius pill (pictured). Once swallowed, the electronic pill allows for the continuous monitoring of core temperature which can aid in the detection of fever in at-risk patients such as those who have recently undergone surgery or chemotherapy.
The pill's sports-focused cousin - the e-Celsius Performance - allows for core temperature monitoring in major sport events and has been used in the Olympics, New York Marathon and international cycling events.
Chronic disease management is proving to be a popular market for wearables, with companies such as ChroniSense Medical developing wristwatch-style devices capable of monitoring anything from blood pressure to muscle activity. Tech giants are also showing their interest, with IBM and Siemens recently forging an alliance to create population health management tools – a market in part concerned with chronic disease management.
In terms of activity tracking, BodyCap will find stiff competition from an already crowded field. Current market leader Fitbit recently made moves to strengthen its position with the acquisition of Pebble's technology which many believe could go towards a new Fitbit smartwatch.
e-Tact will be commercially available in Europe and the US from February 2017.