BMS will file for earlier-line use of Breyanzi in lymphoma after trial win
News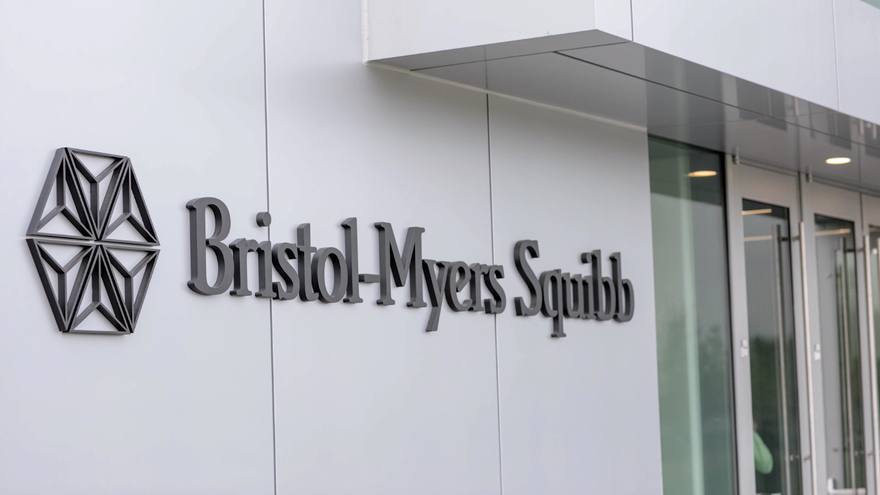 Bristol-Myer Squibb has only just won FDA approval for its CAR-T Breyanzi in large B-cell lymphoma (LBCL), but is already eyeing an expansion into earlier-line therapy that could overtake rival therapies from Novartis and Gilead Sciences.
Breyanzi (lisocabtagene maraleucel or liso-cel) was approved in February for use in LBCL patients after two prior systemic therapies, making it a third CD19-targeting CAR-T option for these patients after Novartis' Kymriah (tisagenlecleucel) and Gilead's Yescarta (axicabtagene ciloleucel).
Now, results from the ongoing TRANSFORM study show that Breyanzi was more effective than the standard second-line treatment – salvage therapy followed by high-dose chemotherapy and a stem cell transplant – at fending off disease recurrence.
LBCL is the most common type of non-Hodgkin's lymphoma (NHL) in adults, accounting for around a third of the 77,000 new cases diagnosed in the US.
If sufficient to secure approval, the data would give BMS an opportunity to take Breyanzi into so-far uncharted territory for CAR-Ts, which analysts at Clarivate have suggested could push the therapy into the $1 billion-plus sales bracket.
Kymriah and Yescarta haven't fulfilled their earlier blockbuster expectations, bringing in $474 million and $607 million respectively last year.
The 182 trial showed that Breyanzi treatment significantly improved event-free survival (EFS) compared to standard therapy, and was also better at achieving complete responses and extended progression-free survival (PFS).
The data on overall survival will be keenly anticipated, but aren't yet mature enough to draw any firm conclusions, said BMS in a statement.
The results represent the first time a therapy has shown a benefit over standard of care high-dose chemotherapy and stem cell transplant in relapsed or refractory LBCL, according to the company, which plans to share the data with regulators to try to expand the label for Breyanzi.
Gilead is also looking at moving Yescarta up the treatment pathway, and is running the phase 3 ZUMA-7 that is comparing its CAR-T with standard therapy in second-line LBCL. It also has a phase 2 trial in first-line LBCL – ZUMA-12 – that generated positive results at the American Society of Haematology (ASH) congress last December.
The positive TRANSFORM trial results meanwhile come against the backdrop of Celgene shareholders suing BMS over what they claim were tactics to delay the approval of Breyanzi in order to avoid having to make a contingent value right (CVR) payment.
BMS offered the CVR as a sweetener to its $74 billion takeover of Celgene, which lapsed because liso-cel didn't get approval by the deadline of 31 December 2020.