BMS strikes back against Merck in EU oesophageal cancer market
News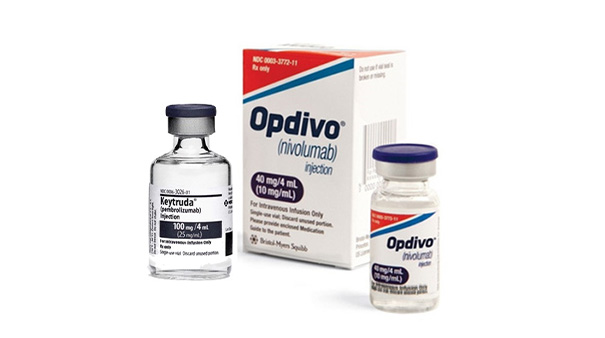 Merck & Co's Keytruda become the first cancer immunotherapy to be approved as a first-line oesophageal cancer treatment in the EU earlier this year, but will now face competition from Bristol-Myers Squibb's Opdivo.
The European Commission has given a green light to Opdivo (nivolumab) with chemotherapy for previously-untreated patients with HER2-negative oesophageal, gastric and gastroesophageal junction (GEJ) cancer whose tumours express the PDL-1 biomarker with a score of five or more.
BMS said that Opdivo plus chemo is the first treatment regimen to demonstrate superior overall survival (OS) and progression-free survival (PFS) compared to chemotherapy alone in this patient population.
The EU cleared Keytruda (pembrolizumab) with chemo for a similar but narrower indication in June, indication covering patients with oesophageal and GEJ cancer and a PD-L1 score of 10 or more, a few months after the FDA also gave its go-ahead.
Opdivo meanwhile was approved by the US regulator in April, with the two PD-1 drugs now going toe-to-toe in first-line oesophageal and GEJ cancer in both the US and EU markets.
For Opdivo, the decision is based on the results of the CheckMate-649 trial, which showed that first-line treatment with the PD-1 inhibitor and chemo extended OS to 14.4 months compared to 11.4 months with chemo alone, with PFS coming in at 8.31 and 6.05 months, respectively.
That represented the first time that an improvement in survival has been achieved with an immune checkpoint inhibitor, allowing immunotherapy to move earlier in the treatment pathway for these types of cancer.
Analysts think the real battleground will come even earlier, however, in the adjuvant or post-surgery setting, and here BMS has a clear advantage having won both US and EU approval for Opdivo in oesophageal and GEJ patients in July.
Analyst Sakis Paliouras of GlobalData said in a recent research note that Opdivo has a significant first-mover advantage in the adjuvant setting, which is unrestricted, compared to the narrow patient population secured by Merck for Keytruda in first-line therapy.