BMS and Roche look to Halozyme drug delivery for IO advantage
Bristol-Myers Squibb is to work with drug delivery specialist Halozyme to create an injectable form of its blockbuster immunotherapy Opdivo.
The San Diego drug delivery company has also just expanded its existing collaboration with Roche, its target being undisclosed, but thought to be in the same field.
These deals could prove to play a major role in the future development of the  PD-1/PD-L1  immuno-oncology (IO) field.
Opdivo is in an arms race with Merck & Co.'s Keytruda for dominance, with Roche's Tecentriq and AstraZeneca's Imfinzi followed behind.
Halozyme's ENHANZE technology uses a glycosaminoglycan or chain of natural sugars to deliver drugs into the body via subcutaneous injection – a easier formulation than that intravenous administration which all the PD-1/PD-L1 drugs currently need.
The deal will see Halozyme receive an initial $105 million for access to the ENHANZE technology, but if successful could be applied to next-generation products after Opdivo.
BMS says it has designated multiple IO targets, with the collaboration extending  to a maximum of 11 candidates. Halozyme has the potential to earn milestone payments of up to $160 million for each of the nominated collaboration targets and combination products, subject to hitting specified milestones.
BMS will also pay the company royalties on sales of products using the technology – a set of payments which, all in all, could transform Halozyme's prospects.
Roche deal
Meanwhile the extension to the Roche collaboration will see  Halozyme receive an initial $30 million with the potential to earn additional payments of up to $160 million subject to milestones, as well as tiered, mid-single digit royalties on sales of commercialised products.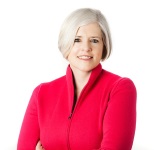 "We are pleased to broaden our longstanding collaboration with Roche to include selection of a new target," said Dr. Helen Torley, president and CEO. "With each new licensing agreement, we see the potential for our global partners to advance their innovative therapies, reducing the treatment burden for patients, caregivers and payers through shorter administration times or a less frequent dosing regimen."
The Halozyme/Roche relationship dates back to the 2006, and has already produced two subcutaneous versions of existing Roche blockbusters – Herceptin and Rituxan/MabThera. These convenient formulations will go some way to fending off competition to the IV formulation of the drugs from biosimilars.
More recently, the companies expanded their alliance to include the study of Halozyme's own investigational oncology drug, PEGPH20, with Tecentriq.
Merck & Co. is not known to have any similar plans for a subcutaneous version of Keytruda in the pipeline. This is despite launching a collaboration to combine the drug with Halzoyme on PEGPH20 in 2015.
Halozyme has suffered a setback to its own ambitions, however, PEGPH20 having failed in early stage trials, while in 2016 AbbVie also abandoned an alliance to develop a subcutaneous version of its blockbuster Humira.
The new deals have lifted Halozyme's stock price, and the company has now revised its forecast for 2017.  It says its net revenue will be between $245 million to $260 million, an increase of $130 million from the prior range, reflecting upfront payments from the new agreements.
Don't miss your daily pharmaphorum news.
SUBSCRIBE free here.