BMS pays $650m upfront for Eisai's first ADC candidate for cancer
News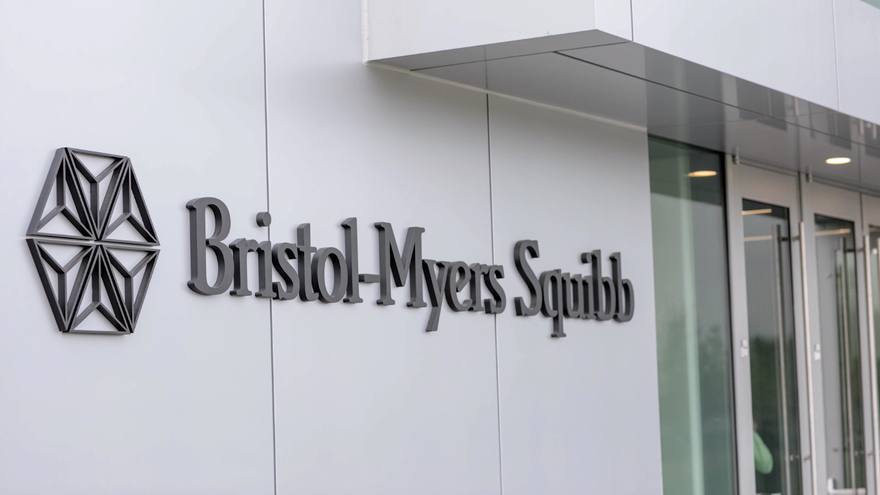 Japan's Eisai has hit the jackpot with its first ever antibody-drug conjugate (ADC) drug candidate, attracting a licensing deal from Bristol-Myers Squibb that could top out at more than $3.1 billion. 
BMS is making a hefty $650 million upfront payment to Eisai for global co-development and co-commercialisation rights to MORAb-202, which couples an anti-folate receptor alpha (FRα) antibody with cell-killing drug eribulin – sold on its own by Eisai as Halaven.
MORAb-202 is currently in clinical trials in Japan and the US for tumours that overexpress FRα, including some forms of endometrial, ovarian, lung and breast cancers, and BMS and Eisai say they intend to start registration trials next year.
BMS and Eisai will have to work fast to catch up with Immunogen, which already has an anti- FRα ADC called mirvetuximab soravtansine in phase 3 testing for platinum-resistant ovarian cancer that could start generating results before the end of the year – setting up a potential approval in 2022.
Another rival is Sutro Biopharma, whose STRO-002 ADC candidate – partnered with Merck KGaA – has just started phase 1 testing.
Folate is a tried and tested target in cancer therapy, with chemotherapy drugs like methotrexate and pemetrexed working inside cancer cells to disrupt the pathway. It's only in the last few years however that attention has turned to receptors on the surface of malignant cells, and specifically FRα which only has limited expression on healthy cells.
The hope is that targeting FRα selectively using ADCs or other therapeutic approaches like cell therapies could concentrate the treatment's effect on cancer cells and sidestep the serious side effects associated with systemic anti-folate drug treatment.
BMS will share development and commercial rights to MORAb-202 with Eisai in the US and Canada, Europe, China, Japan and Russia, with exclusive rights elsewhere, and Eisai will be responsible for manufacturing the drug globally.
The two companies will share costs and profits in the partnered territories, with Eisai booking sales of the ADC if approved in Japan, China and other Asia-Pacific markets, Europe, and Russia, with BMS booking sales in the US, Canada and exclusive markets.
The deal marks a major step up in BMS' involvement in the fast-developing ADC category in cancer, although it does have one candidate in its clinical pipeline – B-cell lymphoma therapy TRPH 222 which was in-licensed from Triphase.
To date, the big pharma has been mainly focused on collaborating with other ADC developers like AbbVie on combination regimens with its immuno-oncology blockbuster Opdivo (nivolumab).
BMS' chief executive Giovanni Caforio said the new collaboration with Eisai "is an important strategic fit for [BMS] as it extends our leading position in oncology with a differentiated asset that complements our broad solid tumour portfolio and leverages our deep internal development expertise".