BMS launches COVID-19 delayed MS drug Zeposia in US
News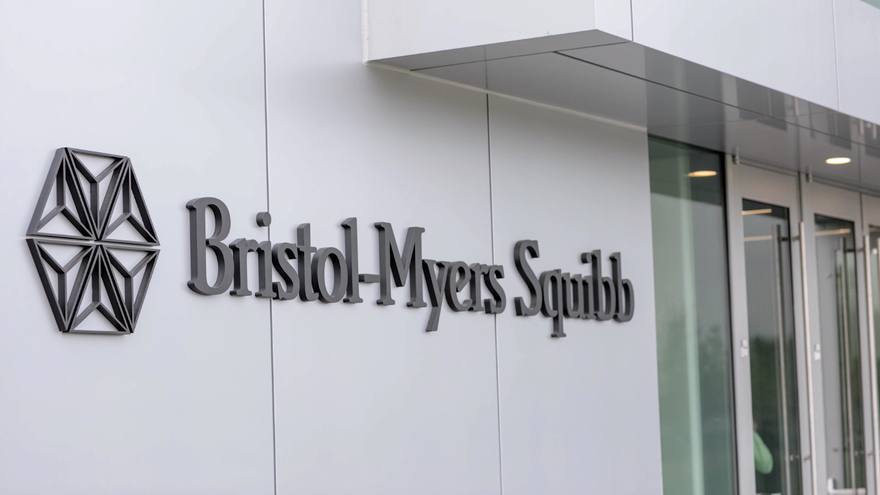 Bristol-Myers Squibb opted not to launch its new multiple sclerosis therapy Zeposia when it got FDA approval in March, because of the disruption caused by the coronavirus pandemic, but has now decided the time is right.
The US drugmaker started distributing S1P agonist Zeposia (ozanimod) this week, and has priced the drug at $86,000 per year at wholesale acquisition prices.
That is a modest 3% discount on what is considered its main rival in the increasingly crowded MS market – Novartis' Mayzent (siponimod) – which was launched in the US last year at a 7.4% discount to its earlier-generation S1P agonist Gilenya (fingolimod).
Originally developed by Celgene ahead of its $74 billion takeover by BMS, Zeposia has been trumpeted as one of the top 2020 drug launches to watch by Clarivate, which expects sales to reach $1.6 billion in 2024.
Both Zeposia and Mayzent are hoping to eat into the market share held by Gilenya, which was a $3.2 billion product last year but saw its first generics approved by the FDA last December.
The copycat drugs haven't launched yet, because Novartis has won an extension to the patent life for Gilenya to 2027 from 2019. Their developers are however challenging Gilenya's patents in the courts, and Novartis wants Mayzent to build market share as quickly as possible in case it loses exclusivity for Gilenya.
Novartis and BMS are both saying that their new S1P agonist drugs tackle not only the physical symptoms of MS, but also its less well understood cognitive effects such as a lack of attention and slower thinking that some studies suggest affect up to two-thirds of patients.
BMS meanwhile says Zeposia is the first in the S1P class to allow people with relapsing MS to start treatment without requiring a genetic test or a first-dose observation period, and also has a better safety profile than Gilenya, which is linked to side effects including a slowing of the heart rate and a greater risk of infections.
Both the new drugs are jostling for position with other new MS drugs however, including Merck KGaA's Mavenclad (cladribine), which was approved last year and is off to a flying start sales-wise, and Biogen's recently-approved Vumerity (diroximel fumarate), a follow-up to the company's $4 billion blockbuster Tecfidera (dimethyl fumarate).
Generics of Tecfidera are looming, and that could make it tougher for all the new oral MS drugs, whilst newer drugs given by infusion or injection, such as Roche's Ocrevus (ocrelizumab) and Novartis' ofatumumab which is under regulatory review, are also crowding the market.
Ulcerative colitis win
BMS nevertheless thinks Zeposia could become a $5 billion product at peak, if it can expand its use into other indications such as inflammatory bowel disease, and took a big step forward on that front this week with a positive phase 3 trial in ulcerative colitis (UC).
The True North trial in patients with moderate to severe ulcerative colitis showed that Zeposia met the objective of inducing clinical remission at week 10, and maintaining that remission for at least 52 weeks, said BMS.
The study also met key secondary endpoints of clinical response and endoscopic improvement, according to the company, which also has a phase 3 programme on the go for Zeposia in Crohn's disease.