BMS' cash cow Revlimid faces first generic rivals in US
News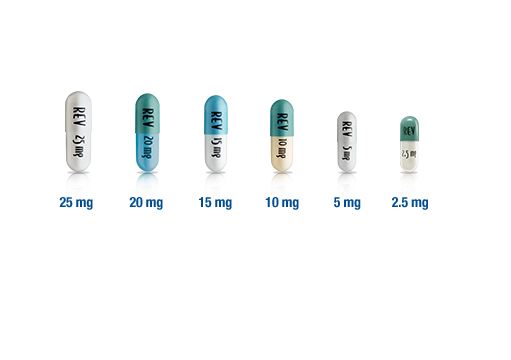 Bristol-Myers Squibb's blood cancer blockbuster Revlimid is finally facing generic competition in the US, which will eat into revenues from a drug that made a massive $12.8 billion in sales last year.
Low-cost rivals to multiple myeloma therapy Revlimid (lenalidomide) started to become available in Europe earlier this year, and have now been introduced in the US market by Teva and Natco Pharma, under the terms of a license agreed with Revlimid's original developer Celgene.
Teva and Natco – along with Sun Pharma, Alvogen and Dr Reddy's Laboratories  – have previously agreed settlement terms with Celgene in patent litigation that gave them access to the US market ahead of the patent expiry dates which Revlimid's developer has been defending in the courts.
Teva and Natco have now launched generic lenalidomide capsules in four strengths – 5, 10, 15 and 25 mg – for multiple myeloma, some myelodysplastic syndrome (MDS) indications and mantle cell lymphoma.
As part of the settlement, the companies have agreed deals that limit the volume of generic that they can offer in the US market, with the numbers growing over time until the end of January 2026 when all restrictions end.
That date is tied to a key patent on Revlimid, which BMS successfully defended in a lawsuit with Dr Reddy's in 2020.
BMS – which acquired Celgene for $74 billion takeover of in 2019 – has already factored in the impact on generics in to the blockbuster in 2022. It is expecting sales of the drug to shrink to between $9.5 and $10 billion in 2022, with three quarters of the total coming from the US.
For subsequent years to 2025, BMS is currently modelling " an annual stepdown of roughly $2 billion to $2.5 billion per year," according to its chef financial officer David Elkins, although he noted that could depend on the outcome of ongoing patent litigation.
Generic competition is a fact of life for pharma companies, but Revlimid's massive sales and patent exposure were a concern for BMS' investors when it announced its play for Celgene, although the company insisted the deal was a combination of near-term revenue expansion and pipeline-building.
The company's chief executive, Giovanni Caforio, said during the year-end results call that growth from other products like Zeposia (ozanimod) for ulcerative colitis, anaemia therapy Reblozyl (luspatercept) and cancer cell therapies Breyanzi (lisocabtagene maraleucel) and Abecma (idecabtagene vicleucel) will more than offset the impact on Revlimid.