Blockbusters in waiting: drug launches to watch in 2020
News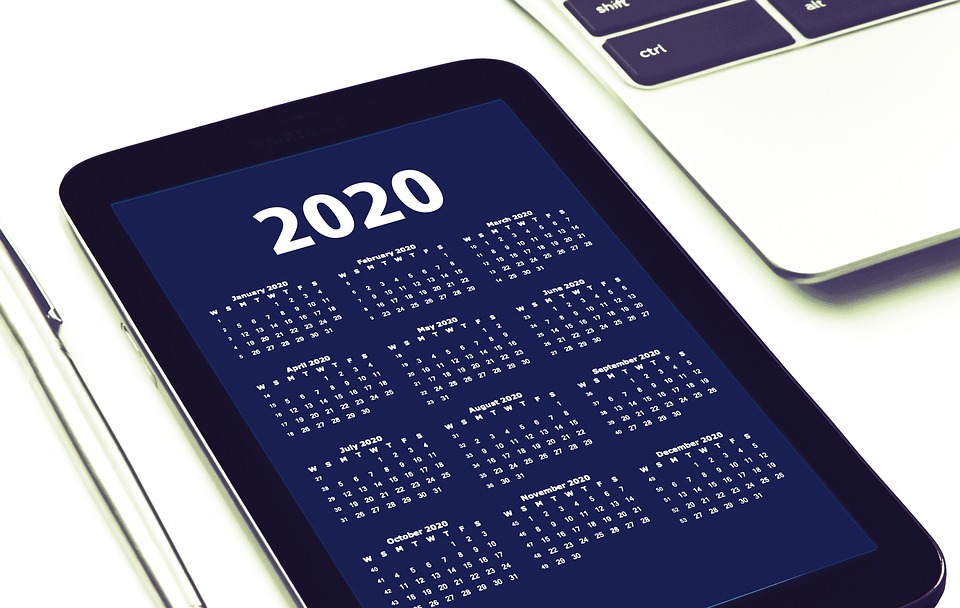 New drugs for breast cancer, lymphoma, multiple sclerosis and migraine are among new product launches this year that could top $1 billion in annual sales by 2024, according to Clarivate.
This year's list - compiled with BioWorld - reflects pharma's increasing focus on oncology and central nervous system disorders, but another prevailing theme is that many of them will enter into competitive markets and could have a tough time differentiating themselves from rivals.
1) Rimegepant: After a setback for its drug for amyotrophic lateral sclerosis, Biohaven Pharma's value has been closely linked to its oral CGRP antagonist for acute treatment of migraine – rimegepant – which is currently under review by the FDA with a verdict due this quarter.
Injectable, antibody-based CGRP inhibitors have already started to make headway in the market for migraine prophylaxis. Rimegepant and two rival oral drugs from Allergan – just approved Ubrelvy (ubrogepant) and follow-up atogepant – are aiming to extend the class into the treatment of migraine attacks as they occur.
Despite its second-to-market position, Clarivate thinks sales could still reach $1.03 billion.
2) Ofatumumab subcutaneous: Novartis has repurposed the active ingredient in its intravenous cancer drug Arzerra into a new subcutaneous formulation that Clarivate thinks could become a $1.26 billion treatment for multiple sclerosis.
Anti-CD20 antibody ofatumumab – originally licensed from Genmab – was filed with the FDA towards the end of 2019 and in Europe in January, and will enter an increasingly competitive market in which Roche has been setting the pace recently with Ocrevus (ocrelizumab), an anti-CD20 drug which has already become a blockbuster following FDA approval in 2017.
Ocrevus is given by infusion while ofatumumab can be self-injected at home, and that convenience is expected to drive its take-up.
3) Ozanimod: The second MS drug on this list is Celgene's oral S1P1 and S1P5 receptor agonist ozanimod, which if approved will compete most closely with first-to-market Novartis' S1P therapy Gilenya (fingolimod) – a $3.2 billion product last year – and the Swiss drugmaker's follow-up Mayzent (siponimod) which was approved in the US last year.
Ozanimod had a setback on its way through development after the FDA refused to accept Celgene's marketing application for the drug in 2018. The company – now part of Bristol-Myers Squibb – persisted however and according to Clarivate the drug could see sales rise quickly to $1.62 billion, if as expected it requires less patient testing before it can be prescribed.
Gilenya patients need to have an electrocardiogram, while patients prescribed both Novartis' drugs also need ophthalmology and blood tests.
4) Vadadustat: Akebia Therapeutics' vadadustat is one of a clutch of new HIF-PH inhibitors coming through late-stage development for the treatment of anaemia caused by chronic kidney disease (CKD).
It is aiming for second place in the market after FibroGen's Evrenzo (roxadustat) – partnered with AstraZeneca and Astellas – which was launched in Japan and China last year.
Vadadustat, which is licensed to Mitsubishi Tanabe in Japan and Otsuka in the US and Europe, is expected to lead the market with sales of $1.59 billion in 2024, ahead of Evrenzo with $1.19 billion and a GlaxoSmithKline's third-place candidate daprodustat with $286 million.
5) Valoctocogene roxaparvovec: – Biomarin's valoctocogene roxaparvovec – or valrox – is vying to become the first Factor VIII-replacing gene therapy for haemophilia A, and the first potentially curative intervention for the clotting disorder, eliminating the need for clotting factor injections.
Once again, the therapy will launch into a crowded market if it secures approval, both from current and emerging Factor VIII replacement products as well as other new drugs, particularly Roche's Hemlibra (emicizumab) that has been growing quickly since its approval in 2017.
Nevertheless, Clarivate is tipping the therapy to make just under $1.3 billion in 2024, saying it could become the most expensive drug ever to reach the market with a cost of $2.5–$3 million per treatment. However, other gene therapies from Spark Therapeutics, Ultragenyx, Shire  and University College London/St Jude Children's Research Hospital could "temper sales forecasts in the mid- to long-term."
6) Filgotinib: Gilead's JAK1 selective inhibitor filgotinib is entering a crowded rheumatoid arthritis category that already includes three other drugs in the class, but could make headway if the company gets its pricing strategy for the drug right, says Clarivate.
It's predicting sales of $1 billion-plus by 2024, although that will likely depend on filgotinib securing additional approvals in ulcerative colitis, Crohn's disease, psoriatic arthritis and ankylosing spondylitis – and holding firm in the market against rival JAK inhibitors like Pfizer's Xeljanz (tofacitinib), AbbVie's Rinvoq (upadacitinib) and Eli Lilly's Olumiant (baricitinib).
There are dozens of drugs available to treat RA – including AbbVie's big-selling TNF antibody Humira (adalimumab) – but patients often need to try multiple drugs to control symptoms. Among the JAK inhibitors filgotinib's closest rival seems to be Rinvoq, with Clarivate suggesting AbbVie's drug has better efficacy numbers, while Gilead's seems safer.
7) Oral semaglutide: Novo Nordisk dominated the GLP-1 agonist market for type 2 diabetes for years with its once-daily injectable Victoza (liraglutide), but latterly has faced a strong challenge from Lilly's Trulicity (dulaglutide), when can be given just once a week.
Novo Nordisk has now launched its own weekly injectable Ozempic (semaglutide) in response, but a new oral formulation called Rybelsus – based on the same GLP-1 active ingredient – was recently approved and could come to dominate the market thanks to the convenience of taking a once-daily pill.
Clarivate is predicting sales could reach $3.2 billion in 2024, and perhaps $7.2 billion at its peak, as an oral option could expand the use of GLP-1 add-on therapy amongst primary care physicians. That could mean GLP-1 therapy is introduced earlier on in diabetes therapy.
8) Inclisiran: Novartis shelled out $9.7 billion to take control of inclisiran's developer The Medicines Company, so will be pleased that Clarivate expects the PCSK9-targeting small interference RNA (siRNA) drug to reach $1.16 billion in sales by 2024 as a treatment for elevated blood cholesterol among the 80% or so of patients who don't respond to older statin drugs.
Inclisiran was filed with the FDA as a treatment for patients with atherosclerotic cardiovascular disease (ASCVD) and familial hypercholesterolemia (FH), and its twice-yearly dosing could make it a potent competitor to PCSK9-targeting antibodies – Amgen/Novartis' market-leading Repatha (evolocumab) and Sanofi/Regeneron's Praluent (alirocumab) – which have to be dosed every two to four weeks. The antibodies have struggled to make headway in the market due to payer resistance that has led to price cuts.
To meet its sales expectations, inclisiran will have to hit the mark in ORION11 and ORION4, two cardiovascular outcome studies, says Clarivate
9) Sacituzumab govitecan: Immunomedics' sacituzumab govitecan – the first of two antibody-drug conjugates on the list – targets the Trop-2 receptor and is under review at the FDA as a third-line therapy for advanced triple-negative breast cancer (TNBC) with an action date of 2 June.
Immunomedics has plans to move the ADC up the treatment pathway to earlier-stage TNBC, for example via a collaboration with Roche that will see sacituzumab govitecan paired with the latter's Tecentriq (atezolizumab), which was approved for first-line treatment of TNBC ahead of its PD-1/PD-L1 inhibitor rivals.
TNBC is the form of breast cancer diagnosed in around 15% of the 2 million women who develop the disease each year, so represents a sizable patient population. Clarivate thinks Immunomedics' drug could grow into a $1.27 billion drug within five years.
10) Enhertu: AstraZeneca's $6.9 billion licensing deal for Daiichi Sankyo's breast cancer candidate Enhertu (trastuzumab deruxtecan) – another ADC – was the biggest licensing of 2019 with a massive $1.3 billion upfront fee.
AZ's big investment could pay off, according to Clarivate, which thinks sales of the drug for unresectable or metastatic HER2-positive breast cancer could top $2 billion in 2024, despite competition from established HER2 drugs including Roche's ADC Kadcyla (trastuzumab emtansine).
Initially approved as a third-line option after other HER2-targeting drugs, Daiichi Sankyo and AZ have ambitions to expand its use into earlier-stage breast cancer as well as other HER2-expressing tumours, and potentially even in cancers with low HER2 expression.
11) Lisocabtagene maraleucel: BMS/Celgene's CAR-T lisocabtagene maraleucel or liso-cel is the only cell therapy on Clarivate's list, and was filed with the FDA in December as a treatment for large B-cell lymphoma after at least two prior therapies.
The therapy could quickly grow into a blockbuster with $1 billion-plus sales, an achievement that has so far eluded earlier CD19-targeting CAR-Ts, Gilead/Kite's Yescarta (axicabtagene ciloleucel) and Novartis' Kymriah (tisagenlecleucel).
Liso-cel could potentially be the best-in-class anti-CD19 based on its differentiated profile compared with other cell therapies, which suggests it has equivalent efficacy but looks a little safer, says the report.