BioNTech takes its first cancer vaccine into phase 2
News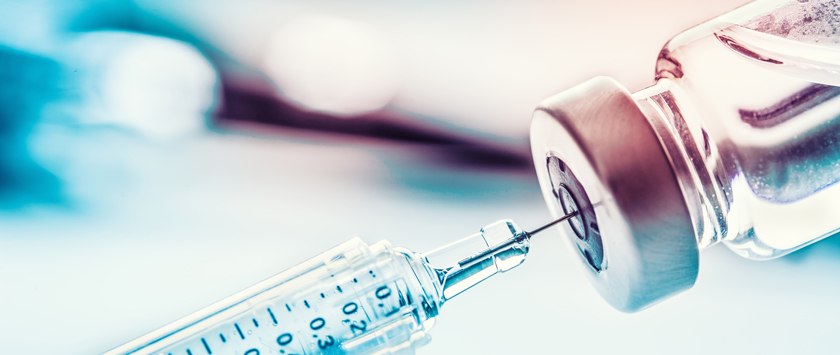 It would be easy to forget that back in 2019, BioNTech was an early-stage biotech firmly focused on cancer vaccines, before being catapulted onto the world-stage with its COVID-19 shot.
Now, the German company has issued a reminder of its original R&D mission with the start of the first phase 2 trial of BNT111 – the first of several cancer vaccine candidates – in patients with skin cancer.
Pre-pandemic, the plan was to start both a phase 2 and phase 3 of BNT111 in 2020, but with the Pfizer-partnered COVID-19 shot consuming its attention, timelines have slipped back.
The phase 2 study is testing BNT111 in combination with Regeneron/Sanofi's PD-1 inhibitor Libtayo (cemiplimab) in patients with advanced melanoma who have relapsed after or not responded to treatment with a PD-1/PD-L1 inhibitor drug.
As only around a third of patients are estimated to respond to PD-1/PD-L1 blockade therapy, there is a drive in the pharma industry to develop combination cancer immunotherapies that could boost that proportion.
BNT111 is the lead product candidate from BioNTech's FixVac platform, and is based on a combination of four mRNA-encoded, tumour-associated antigens – NY-ESO-1, MAGE-A3, tyrosinase, and TPTE – that are designed to stimulate an immune response against a cancer.
The vaccine has already shown evidence of safety and preliminary efficacy in the phase 1, dose-ranging Lipo-MERIT trial reported last year, which involved advanced melanoma patients previously treated with PD-1/PD-L1 inhibitors. Efficacy was assessed in a subset of 42 patients treated with the shot as a monotherapy or alongside an anti-PD-1 drug.
Among the 25-strong group given the vaccine on its own, there was one patient who had a complete remission of tumours that had spread from the original site. Three more had partial responses with a reduction in tumour size, and seven saw their disease stabilise as tumour growth was inhibited.
The combination group of 17 patients had six partial responses, including five out of 10 patients on a 100 mcg dose of BNT111 plus anti-PD-1.
The phase 2 trial – dubbed BNT111-01 – is enrolling 120 patients and will compare the combination to each of the drugs given alone, and is due to complete in mid-2022.
Meanwhile, BioNTech intends to start mid-stage trials of two more cancer vaccines – FixVac candidate BNT113 for head and neck cancers and Genentech-partnered individualised neoantigen specific immunotherapy (iNeST) BNT122 in multiple solid tumours – before the end of the year.
"We were able to demonstrate the potential of mRNA vaccines in addressing COVID-19," said Özlem Türeci, co-founder and chief medical officer of BioNTech.
"We must not forget that cancer is also a global health threat, even worse than the current pandemic," she added.