BioNTech buys UK-based AI startup InstaDeep in £562m deal
News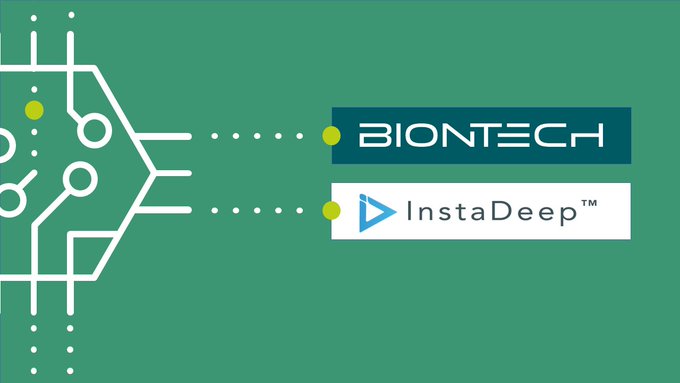 mRNA specialist BioNTech has driven its partnership with UK artificial intelligence InstaDeep into top gear, agreeing to buy the company outright in a cash and equity deal that values it at up to £562 million ($683 million).
The deal, billed as BioNTech's largest to date and unveiled at the JP Morgan healthcare conference today, includes $362 million upfront, with another £200 million on offer if performance targets are met.
The two companies have already been working together since 2019, and agreed a strategic alliance in 2020, centred around the formation of a joint AI and machine learning lab straddling London in the UK and Mainz in Germany, with the aim of applying enterprise-level AI to drug discovery and design, protein engineering, and operations including manufacturing.
Since then, the two partners have developed multiple AI-based applications, including a platform for selecting neoantigens for use in individualised cancer vaccines and an early warning system for high-risk SARS-CoV-2 variants based on how well they can evade the immune system and their transmissibility.
The alliance has also yielded a computer vision system to improve the accuracy and speed of immune response evaluations and a platform that has improved the success rate and throughput of DNA/RNA synthesis.
BioNTech already owned part of InstaDeep as it backed the company's $100 million Series B last year, but will take 100% control of the company if the merger goes ahead as planned. It stands to benefit from collaborations with the likes of DeepMind, Google Research, and Google Cloud, as well as an Nvidia DGX supercomputing infrastructure.
BioNTech's chief executive Uğur Şahin said the acquisition will help "make BioNTech a technology company where AI is seamlessly integrated into all aspects of our work", as it strives to maintain its leading position in COVID-19 vaccines and continues to build an oncology pipeline.
https://twitter.com/BioNTech_Group/status/1612788132327440392
Once the deal goes through – expected sometime in the first quarter of 2023, subject to regulatory approvals - InstaDeep will continue to operate from its London headquarters as a BioNTech company, led by founder and CEO Karim Beguir, and its approximately 240 employees will transfer to BioNTech's workforce.
[caption id="attachment_105295" align="alignright" width="180"]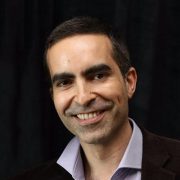 Karim Beguir - InstaDeep[/caption]
BioNTech said the acquisition is part of a strategy to accelerate its pipeline development and support R&D at scale, particularly in oncology, where it currently has 19 clinical-stage programmes and 22 ongoing clinical trials, headed by BNT122 for melanoma and colorectal cancer.
The acquisition comes shortly after BioNTech formed a collaboration with the UK government that could give up to 10,000 patients access to experimental and commercial cancer vaccines by the end of 2030, which it said is "moving immune therapy development closer to the point of care."
This year should also see the establishment of a clinical trial hub in Asia – located initially in Taiwan – along with an mRNA manufacturing unit in Singapore, according to the company's JPM update.