Biogen's Aduhelm rollout goes from bad to worse
News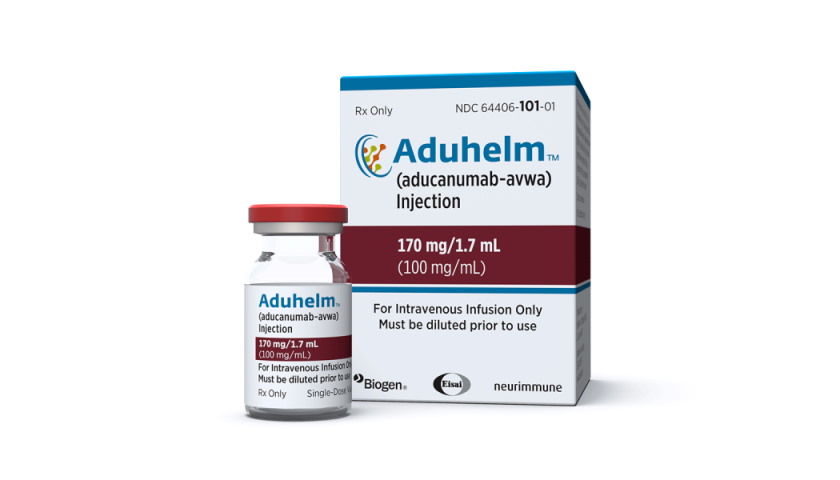 Analysts were predicting sales of Biogen's recently approved Alzheimer's therapy Aduhelm may start to gather a little momentum in the third quarter, but the drug seems to be going into reverse.
As it turned out, Aduhelm (aducanumab) made just $300,000 in the three-month period from July to September, against analysts' estimates of $12 million, suggesting that few patients are being treated with the $56,000 a year therapy. Biogen reported $1.6 million in sales for the drug in the second quarter.
The company's chief executive Michel Vounatsos said he was "obviously disappointed" with the result, which he maintained resulted mainly from a lack of clarity on reimbursement which has delayed patient access.
Aduhelm is currently under review by the Center for Medicare and Medicaid Services (CMS), which isn't due to deliver recommendations on reimbursement until next year – which Vounatsos said was delaying treatment for patients who might benefit from the drug.
"Every day that passes we estimate that over a thousand Americans move from mild to moderate Alzheimer's dementia, and therefore may no longer be appropriate for initiation of treatment with Aduhelm," he said on a conference call.
Vounatsos also insisted that Aduhelm's price tag has not been a factor discouraging treatment with the drug.
Some insurers have however refused to cover Aduhelm, citing what they claim is unproven efficacy for the anti-amyloid drug as well as the risk of adverse events, while the FDA has also come under fire over its handling of the review and approval.
Biogen indicated it expects sales to be "minimal" through the remainder of the year and potentially into 2022 as it waits for the outcome of the reimbursement review, with a draft position expected in January followed by a final decision in April.
Analysts meanwhile have suggested that Aduhelm may start to pick up momentum if that review is positive. Many are still predicting multibillion-dollar sales for the drug, albeit with a longer runway, despite reservations about its clinical efficacy among doctors and payers.
Pushback from doctors in particular is causing anxiety for investors, as that may not be affected much if CMS opts to approve reimbursement, and shares in the company fell a little over 6% following the results announcement.
The slow take-up is adding to pressure on Biogen however as it continues to feel pressure on established drugs like multiple sclerosis therapy Tecfidera (dimethyl glutamate), which slumped 48% to make $499 million in the third quarter.
That dragged down Biogen's overall revenues, which fell 18% to $2.2 billion, with Tecfidera's decline offset in part by gains for follow-up drug Vumerity (diroximel fumarate), which brought in $121 million.
The slow roll out of Aduhelm raises pressure on Biogen to get the most out of Vumerity and other drugs like Sage Therapeutics-partnered antidepressant zuranolone, which is due to be filed next year.
Biogen stumped up $1.525 billion upfront for rights to the drug and another Sage candidate for neurological diseases last year, when the expectation was that Aduhelm was unlikely to get FDA approval.
Meanwhile, the biotech has also suffered a number of setbacks in its late-stage pipeline, most recently failed clinical trials for amyotrophic lateral sclerosis (ALS) hope tofersen and gene therapy BIIB112 for the rare inherited eye disease X-linked retinitis pigmentosa.