Biogen takes axe to Aduhelm price in a bid to drive take-up
News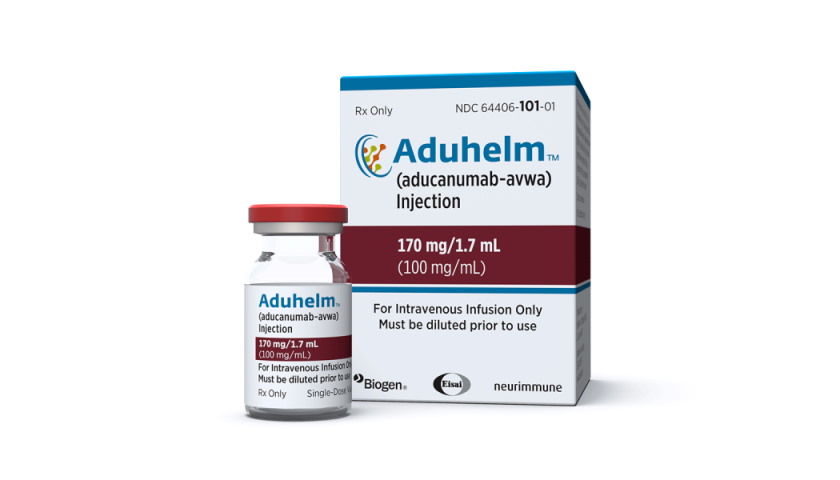 Biogen has cut the list price of its Alzheimer's disease therapy in half from $56,000 to $28,200 a year, before the outcome of an ongoing reimbursement review of the drug by the US government.
The price reduction for Aduhelm (aducanumab) comes into play from 1 January and comes on the back of the "feedback of our stakeholders," said the biotech's chief executive Michel Vounatsos.
"Too many patients are not being offered the choice of Aduhelm due to financial considerations," he added.
The timing of the price cut has raised a few eyebrows, coming ahead of the review by the Center for Medicare and Medicaid Services (CMS) into reimbursement which is expected to deliver a verdict in mid-January.
Earlier this month, Stat reported that the slow take-up of Aduhelm on the back of debates about its efficacy and safety as well as price were likely to lead to cuts to its workforce in order to trim costs.
Biogen reported third quarter sales of just $300,000 for Aduhelm against analysts' estimates of $12 million, and indicated it expects its turnover to be "minimal" through the remainder of the year and into 2022 until the CMS review concludes.
Meanwhile, any hopes that it could get a regulatory approval in Europe to help build momentum looked set to be dashed last week with the EMA's human medicines committee said it would not recommend approval of the drug.
The price of Aduhelm in the US led to predictions of an enormous impact on healthcare spending – some going so far as to say the drug could cost Medicare $57 billion if prescribed at full price – which turned out to be premature as use of the drug stalled.
Biogen's cut is not however anywhere near as large as asked for by the Institute for Clinical and Economic Review (ICER), which said in July it should be slashed to $3,000 to $8,400 a year.
"Our judgment remains that the evidence on aducanumab is insufficient to be able to demonstrate that patients get benefits that would outweigh the risks and harms of this treatment," said ICER's chief medical officer David Rind at the time.
Biogen can't do much about the view of Aduhelm's safety and efficacy among prescribers until it has new data from trials, but said it recognised that making the drug available has to done "in a way that is perceived to be sustainable."
The biotech said the price cut would lower out of pocket expenses for patients prescribed Aduhelm as well as reducing "the potential financial implications for the US healthcare system."
It's now hoping that around 50,000 patents may start treatment with the drug in 2022. The window of opportunity could be small however, as Aduhelm could also see competition soon from rival drugs from Eli Lilly and Roche which are being prepared for marketing applications.
"It is a critical time for the Alzheimer's disease community as the [CMS] is considering the possibility of coverage of not only Aduhelm, but also this entire new class of Alzheimer's disease therapies," said Vounatsos.
"We hope our actions today will facilitate patient access to these innovative Alzheimer's treatments."