Biogen waves bye to $217m ALS partnership with Karyopharm
News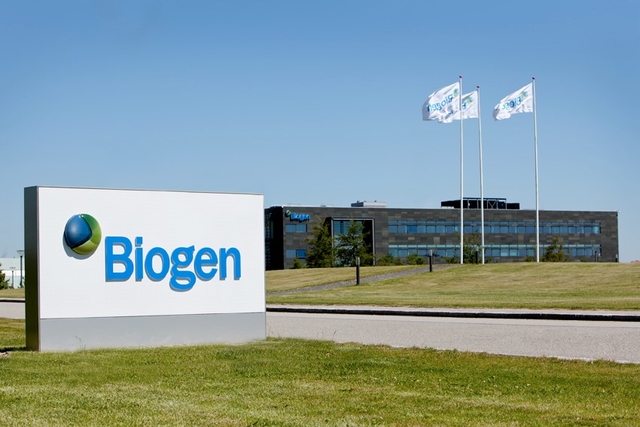 Biogen has ducked out of a four-year-old collaboration with Karyopharm on a drug candidate for the neurodegenerative disease amyotrophic lateral sclerosis that could have been worth up to $217 million to the US biotech.
The 2018 deal giving Biogen rights to the oral selective inhibitor of nuclear export (SINE) compound KPT-350 included a $10 million upfront payment, but Karyopharm said in a filing with the Securities & Exchange Commission (SEC) that it will no long be eligible for any of the $207 million in milestone payments tied to the programme.
The drug – known as BIIB100 at Biogen – is intended to reduce inflammation and neurotoxicity, as well as increasing neuroprotective responses, in neurological and neurodegenerative conditions.
It inhibits the nuclear export protein exportin-1 (XPO1), the same target as Karyopharm's approved cancer therapy Xpovio (selinexor), which is overexpressed on neurons in ALS in response to stress and may contribute to the pathology of the disease.
Unlike selinexor BIIB100 is able to cross the blood brain barrier, and the hypothesis is that the drug may be able to block the XPO1 pathway and interrupt that process, reducing neuronal damage in patients with sporadic ALS.
It had advanced into a phase 1 trial in 49 patients, which according to its clinicaltrials.gov entry was completed a year ago but with no results posted.
There's no word on the reason for Biogen's decision, although XPO1 inhibitors can have serious side effects consistent with their anticancer effects, including myelosuppression, gastrointestinal effects and low sodium in the blood.
The move depletes Biogen's pipeline in ALS, one of its priority research areas, and comes just a few months after its lead candidate for the disease – tofersen – failed a phase 3 trial.
The Ionis-partnered, SOD1-targeting antisense oligonucleotide missed its primary objective in the study although Biogen said it saw some benefit for treatment on secondary endpoints that warrant further
Aside from tofersen, Biogen's only other clinical-stage candidate for ALS is BIIB105 – another Ionis-partnered antisense drug which targets ataxin-2 – which is in phase 1 testing.
Other programmes for the disease that have fallen by the wayside in recent years include C9ORF72-targeting antisense drug BIIB078, which failed a trial reported in March, and type 2B activin receptor antagonist BIIB110, licensed from AliveGen.
In 2020, it added to its ALS pipeline further by forging an alliance with CRISPR-based gene editing startup Scribe Therapeutics in a $415 million deal, although that programme remains in early development.