Biogen adds real-world test for Aduhelm to its confirmatory trial
News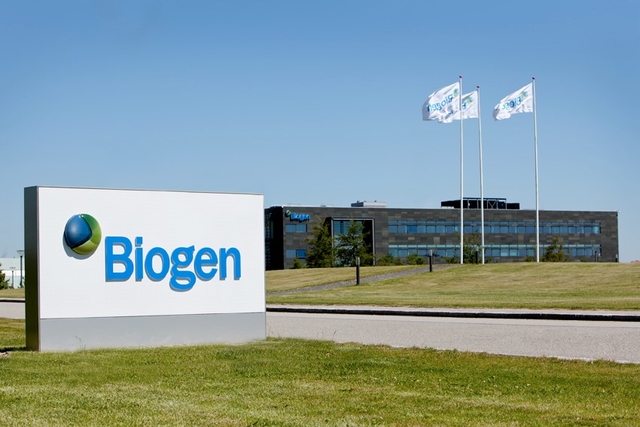 Biogen and partner Eisai have said they will run a large-scale observational study of Alzheimer's drug Aduhelm in the US to build evidence for the drug's efficacy following its controversial approval.
The ICARE AD-US study will provide information on the long-term effectiveness and safety of Aduhelm (aducanumab) as prescribed in routine clinical practice within the US label, monitoring long-term changes in in cognition, function and neuropsychiatric status in around 6,000 patients taking the drug.
The real-world study will run alongside the post-marketing study required by the FDA to try to confirm the clinical effects observed in Biogen and Eisai's phase 3 programme, which have been fiercely debated in the wake of the drug's accelerated approval.
The green light is now being investigated by US lawmakers and the Department of Health and Human Services (HHS) that oversees the FDA.
Biogen and Eisai are also running the EMBARK study, which will re-dose patients previously enrolled in the PRIME long-term extension, EMERGE and ENGAGE trials that supported its FDA approval.
ICARE AD-US will try to plug some gaps in the current evidence base for Aduhelm – including a lack of Black/African American and Latinx patients in earlier trials – and will also look at long-term safety of the drug in a real-world setting.
Aduhelm has been linked to amyloid-related imaging abnormalities (ARIAs) – brain swelling or bleeds that are sometimes symptomless – that can resolve over time but can be serious.
ICARE AD-US will enrol patients over a four-year period and follow them up over a five years, so it could be a while before it generates any results, particularly if rollout of the drug proves to be slow
The FDA has allowed nine years for completing the confirmatory trial and filing the data which means the drug could generate tens of billions of dollars in sales before it faces the risk of being withdrawn from sale.
Criticism of Aduhelm's approval has been levelled at the FDA on a number of issues, including its decision to approve the drug on contradictory data and relying on a surrogate biomarker – clearance of amyloid – that critics say hasn't correlated with clinical benefit in other studies.
Biogen recently came out in defense of the decision and has said the controversy is hampering take-up of the drug, denying eligible patients treatment.
Details of the real-world study were released during the Alzheimer's Association International Conference, at which Biogen and Eisai have also reported new results with lecanemab (BAN2401), another amyloid-targeting drug.
The analysis looked at long-term follow-up of patients enrolled in a mid-stage proof-of-concept study, which showed that the drug reduced brain amyloid and slowed clinical decline over an 18-month treatment period. The new data suggest that benefit was maintained during a subsequent no-treatment phase .
Lecanemab is currently in a phase 3 trial called Clarity AD involving 1,795 patients with early Alzheimer's, with results due before the end of the year.
Another late-stage trial – AHEAD 3-45 – is also testing the drug in people with amyloid deposits in their brains but no clinical evidence of Alzheimer's symptoms.