Billionaire Jim Mellon invests in anti-ageing research firm
News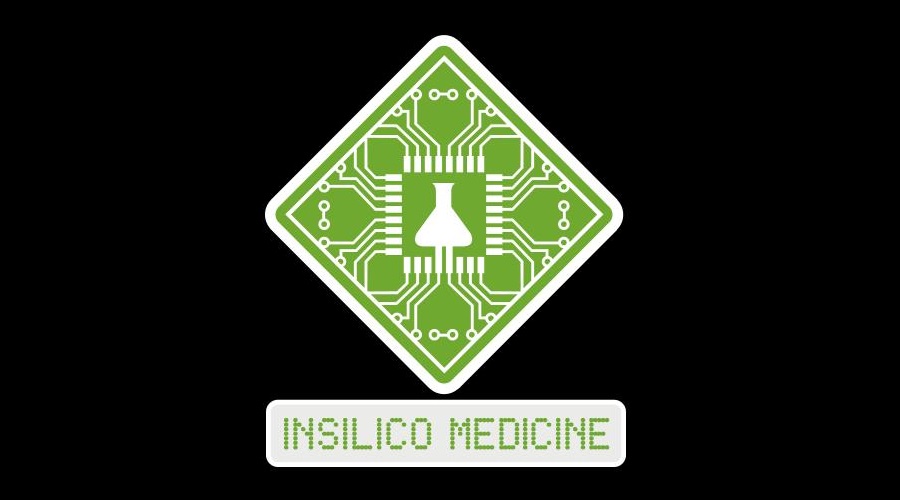 Billionaire biotechnology investor Jim Mellon has unveiled an investment in an ambitious new venture which seeks to tackle ageing and age-related diseases.
Insilico Medicine is a big data analytics company which says its mission is to 'extend healthy longevity'.
This is a 'moonshot' target in health which has seen investment from a number of ambitious research groups in the last few years.
Founded in 2014 and based at the Emerging Technology Centers at the world-renowned Johns Hopkins University campus in Baltimore, Insilico applies deep learning artificial intelligence (AI) techniques to drug discovery, biomarker development, and ageing research.
The company is pursuing internal drug discovery in cancer, Parkinson's, Alzheimer's, sarcopenia and in 'geroprotectors' – therapeutics which aim to affect the root cause of ageing and age-related diseases.
Through its Pharma.AI division the company also provides advanced machine learning services to biotechnology, pharmaceutical and skin care companies.
[caption id="attachment_26864" align="alignnone" width="320"]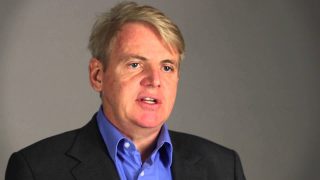 Jim Mellon[/caption]
Despite announcing the investment with great fanfare, Jim Mellon hasn't disclosed just how much he has invested in the company.
However he says the investment will be directed into the company's efforts to validate the many molecules discovered using deep learning and launch multi-modal biomarkers of human ageing.
The British billionaire is an able self-publicist, and enjoys the epithet of being the "British Warren Buffett", thanks to his trendspotting abilities over the last 20 years of investing across sectors.
He believes that science directed to tackling the ageing process is one of these next big trends, and has a new book out next month entitled 'Juvenescene' . The book is co-authored with Al Chalabi and is based on his insights from meetings with anti-ageing researchers in Silicon Valley, Europe and the rest of the world.
Having travelled to seek out leaders in the field of anti-ageing therapeutics, Mellon believes Insilico are among the best placed to make progress.
"I am thrilled to announce an initial investment into Insilico Medicine, which I hope will be the start of a long and productive collaboration. During the course of the past few months, I have travelled throughout Europe and America interviewing major figures in ageing research and learning about companies working in the field," said Mellon.
"I believe that Insilico is a truly remarkable platform for drug discovery, and my colleagues and I look forward to working with them to develop effective treatments for ageing".
[caption id="attachment_26871" align="alignnone" width="174"]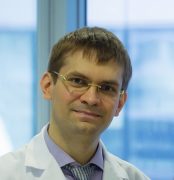 Alex Zhavoronkov[/caption]
Insilico's founder and CEO Alex Zhavoronkov commented: "Unlike many wealthy business people who rely entirely on their advisors to support their investment in biotechnology, Jim Mellon has spent a substantial amount of time familiarising himself with recent developments in biogerontology.
"He does not just come in with the funding, but brings in expert knowledge and a network of biotechnology and pharmaceutical executives, who work very quickly and focus on the commercialisation potential. We are thrilled to have Mr. Mellon as one of our investors and business partners".
The 'moonshot' status of anti-ageing and longevity therapeutics mean there are a number of other wealthy backers of similar ventures, especially in the US.
Most notable among these are Google's Calico, which was set up in 2013 and is currently led by ex-Genentech chief Arthur Levinson.
Meanwhile genomics guru Craig Venter has been pursuing a genome sequencing approach to uncovering the secrets of ageing in his own company, Human Longevity Inc.  However Venter stepped down from the role in January this year, and has been replaced by former GE Healthcare executive Cynthia Collins.
It is yet to be seen if these ambitious enterprises can leapfrog mainstream pharma in getting to the very nub of so many human diseases and conditions, though as with other start-ups, pharma is likely to be willing to invest some capital in these ventures.
Last year Celgene helped Human Longevity raise $220 million, though this is likely to be driven by the more concrete target of oncology research that Venter's company is also pursuing.
Insilico is already active in research publications and collaborations.
In a recently published article at Nature Communications, Insilico Medicine describes a tool that it uses to study the minute changes in gene expression between young and old tissues and tissues afflicted by the disease. Another paper demonstrating the ability to predict the chronological age of the patient using a simple blood test was published in Aging, which the company says became the second most popular paper in the journal's history.
However the company can be accused of indulging in 'quackery' by collaborating on a new diet supplement Ageless Cell marketed by another company, LifeExtension.
They claim Ageless Cell – costing $27.00 for four bottles -  can help 'combat aging', but as a diet supplement, the product doesn't require the same evidence based required by the FDA for prescription medicines.