BeyondSpring looks to tap China for lung cancer drug development
One company is looking to use its base in China to gain an advantage in the increasingly competitive lung cancer market, and has just launched a phase 3 trial there.
Recruiting eligible patients in the US and Europe is becoming ever-more difficult, while at the same time, China is a huge but hard-to-crack market for cancer drugs.
BeyondSpring Pharmaceuticals is headquartered in New York but has built up extensive relationships with clinical leaders in China, and believes it can accelerate trial enrolment by targeting the tumour types which most affect its population.
The business model is the brainchild of Chinese-American female entrepreneur, Lan Huang.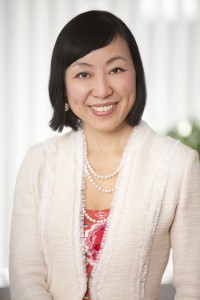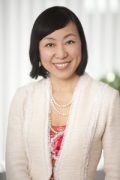 After completing her medical training at the Memorial Sloan Kettering Cancer Center, Lan went into drug research and subsequently co-founded drug discovery specialist Wuxi and Chinese contract research organisation Paramax, before selling both companies and setting up BeyondSpring.
The company points out that China is the fastest growing cancer market in the world, with approximately 700,000 new lung cancer patients diagnosed annually.
The Chinese government has also made lung cancer a priority, and by developing the drug in the country with leading clinicians, the company could gain an advantage in reimbursement and market access once approved.
The company announced yesterday that the first patient in a global phase 3 trial of its lead immuno-oncology asset plinabulin, had been enrolled last week.
The patient was enrolled at the Shanghai Chest Hospital in Shanghai by Dr. Baohui Han, the principal investigator at the site, which has experience of global phase 3 trials in non-small cell lung cancer (NSCLC).
Plinabulin will be studied in the phase 3 trial in second and third line non-small cell lung cancer (NSCLC) in combination with docetaxel. This trial is being conducted in the US and China by contract research organisation ICON, and is expected to enrol 440 patients in China, and 110 patients in the US and other western countries.
"Our mission is to develop plinabulin as an innovative and cost-effective oncology therapeutic to aid patients suffering from non-small cell lung cancer (NSCLC), which accounts for approximately 85% of all lung cancer cases," said Dr. Lan Huang, BeyondSpring's co-founder, chairman and CEO.
"One third of lung cancer patients globally reside in China and the announcement of our first enrolled patient will open the doors to rapid enrolment for this global study."
"BeyondSpring is working with ICON to ensure that the quality of our clinical data from China meets US FDA standards," said Dr. Ramon Mohanlal, BeyondSpring's chief medical officer.
Dr. Yan Sun, a renowned medical oncologist from the Chinese Academy of Medical Sciences' cancer hospital, is the primary investigator for the global phase 3 trial in China.
Mohanlal points to Boehringer Ingelheim's lung cancer drug Giotrif (afatinib), approved by the FDA in 2013, which used 72% of patients from China for its pivotal phase 3 trial.
In the US, the company is working with the Fred Hutchinson Cancer Research Center on combination trials of plinabulin with BMS's Opdivo (nivolumab) in NSCLC.  Data from preclinical studies suggest the drug has synergistic effect with PD-1 antibody and PD-1 + CTLA-4 antibodies, and exhibits a broad spectrum of immune-enhancing effects that are complimentary to PD-1 inhibitors.
While BMS's Opidivo and Merck's rival Keytruda are on their way to becoming standard treatments in NSCLC in the US and Europe, the drugs have yet to be approved in China. BMS begun phase 3 trials of its drug in China late last year, which means it will be some time before it reaches patients in the country.
Many local companies are understood to be racing to develop their own PD-1 drugs for the market, though these don't yet have the drug development expertise to bring these to market on their own.
Plinabulin may be a long shot in terms of chances of success in the crowded global oncology market, but if BeyondSpring can establish a foothold in the huge China market, the strategy could pay off handsomely for the company and its entrepreneurial CEO.
Don't miss your daily pharmaphorum news.
SUBSCRIBE free here.