Belgium's Precirix raises €80m to fund radiopharma aspirations
News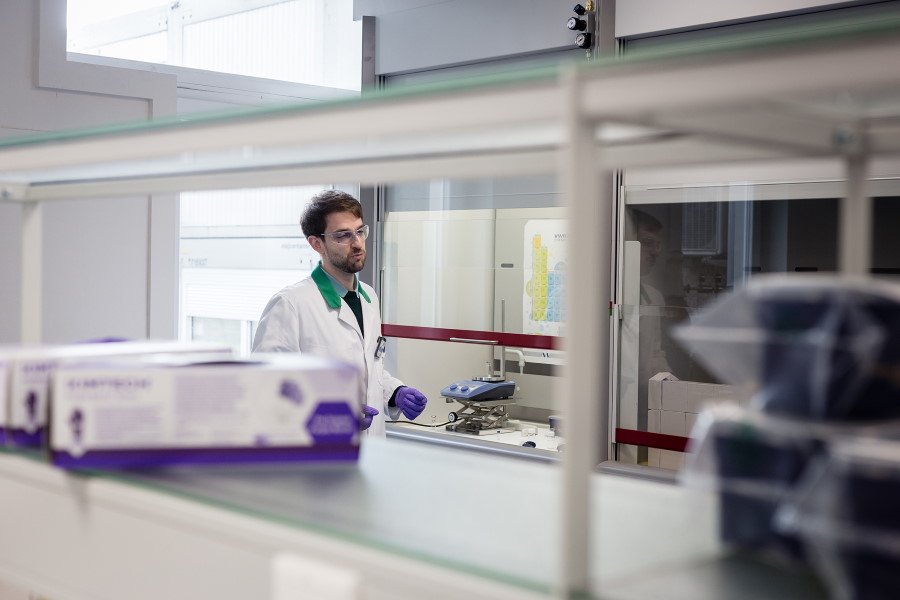 Precirix has raised €80 million ($88 million) in a second-round financing that will be used to advance multiple radiopharmaceutical candidates for cancer through clinical development.
The Belgian biotech, which was spun out from the Vrije Universiteit Brussel in 2014, is developing a pipeline of radio-labelled, single-chain antibodies led by CAM-H2, currently in a phase 1/2 study in patients with HER2-positive metastatic breast and gastric cancers.
The cash injection comes from new investors, headed by INKEF Capital, Jeito Capital and Forbion, and follows a €37 million Series A in November 2018.
Radiopharmaceuticals are a relatively under-addressed arm of the drug industry, with just a few players, including Novartis – which has built its presence in the category through a string of acquisitions in the last few years – as well as Bayer.
Novartis already sells Lutathera (177Lu-oxodotreotide), a therapy for neuroendocrine tumours acquired along with Advanced Accelerator Applications in 2017, and is in the latter stages of development for advanced prostate cancer therapy Lu-PSMA-617, which came from its 2018 takeover of Endocyte.
Precirix' phase 1/2 trial of CAM-H2 is notable because it includes patients whose HER2-positive tumours have spread to the brain, a group that is hard too treat with current HER2 drugs which in the main are too large to cross the blood brain barrier.
The biotech's single-chain antibody technology reduces the size of the radioligand drug molecule, which means it can penetrate the blood brain barrier after intravenous infusion. It also says that the drug's mechanism of action means it should work in tumours that have developed resistance to current HER2 drugs.
"Patients are now being enrolled in the second cohort of the dose-escalation phase, following the absence of any dose-limiting toxicities in the first cohort and a positive review from the safety review committee," said Precirix in a statement.
The new funding will allow the biotech to compete the CMA-H2 trial and start clinical development of its other radiopharma candidates.
Existing shareholders Gimv, HealthCap, Novo Holdings, Pontifax Venture Capital, V-Bio Ventures, BioMed Partners and seed investors all participated in the Series B.