AZ's antibody first to be cleared by FDA for COVID prevention
News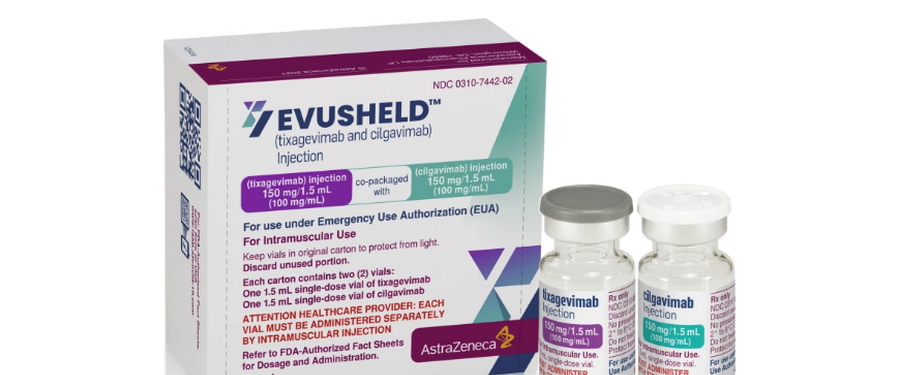 AstraZeneca's antibody cocktail for COVID-19, now called Evusheld, has become the first drug in the class to be authorised for prevention of infection by the US FDA.
The long-acting antibody combination, formerly known as AZD7442 (tixagevimab and cilgavimab) has been cleared for pre-exposure prophylaxis (PrEP) of COVID-19 in adults and adolescents aged 12 and older who weigh at least 40kg and have compromised immunity.
That positions Evusheld as an option for people who are unable to mount a sufficiently strong immune response after COVID-19 vaccinations, as well as those who are unable to receive the jabs for medical reasons.
The approval is a boost for AZ, which has seen its COVID-19 vaccine fall behind rivals from other companies – at least in wealthier nations – as the focus of vaccination campaigns shifts to booster doses.
AZ's vaccine is yet to be approved in the US, although it is widely used elsewhere in the world with more than 2 billion doses delivered, almost two-thirds of them to lower-income countries.
The emergency use authorisation (EUA) for Evusheld activates a 700,000 order for the antibody from the US government, worth upwards of $726 million. The antibody is also under a rolling review in the EU.
The EUA comes on the back of the 5,200-patient PROVENT study, which showed that using the antibody combination as PreP reduced the risk of developing symptomatic COVID-19 by 77% compared to placebo.
The trial studied a single dose of Evusheld given by intramuscular injection, following patients for six months after dosing, although AZ thinks it may confer protection for up to 12 months.
Other antibodies – including drugs from Eli Lilly, Regeneron, and GlaxoSmithKline/Vir – are designed to treat people who already have COVID-19 and prevent the infection getting worse.
"Millions of people in the US and around the world remain at serious risk for COVID-19 because their immune systems do not generate a sufficient immune response, even after receiving all recommended doses of vaccine," said lead PROVENT investigator Myron Levin of the University of Colorado School of Medicine in the US.
"I am excited to offer my patients Evusheld as an easily-administered new option that provides long-lasting protection that could help them return to their everyday lives," he added.
Evusheld is also in the STORM CHASER trial to see if it can prevent COVID-19 in people who have been in contact with someone with a confirmed SARS-CoV-2 infection, although preliminary results were inconclusive.
AZ has lab data showing that the antibody combination neutralises emerging SARS-CoV-2 viral variants, including Delta, and said its studies to date shown no evidence of escape by the new Omicron strain.