AZ says COVID vaccine halt 'routine', as analysts debate the impact
News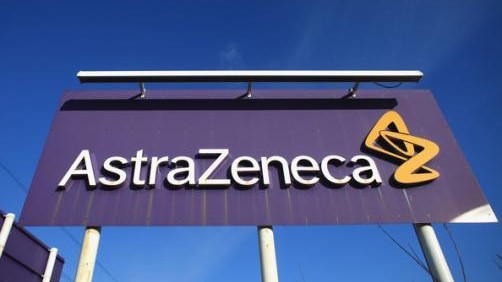 AstraZeneca's decision to halt all its phase 3 trials of COVID-19 vaccine AZD1222 after an adverse reaction in a single UK volunteer may end up just being a precautionary measure, but could still see the shot fall behind vaccines from rival developers.
That is the view of analysts at Jefferies, who note that the halt is a routine action which has to happen whenever there is a potentially unexplained illness in a trial, and that any "short-term correction" in its share price may prove misplaced.
Nevertheless, as Oxford University-partnered AZD1222 is one of the furthest along among COVID-19 vaccine candidates, progress with the trial is being keenly observed around the world. The investigation in such a large trial could potentially delay the programme by weeks or even months, according to some observers.
While it is far too soon to speculate on the fate of the programme, it is a reminder that candidates being developed for COVID-19 "will likely end up being differentiated on efficacy and safety," says Jefferies, adding that those with a 'cleaner' profile could eventually see the highest uptake.
Shares in AZ fell as much as 6% after the news emerged, which is an indication that the markets expect the phase 3 vaccine trials to be positive, but regained most of that ground later.
The analysts suggest that the safety issue "is a short- to medium-term debate" but could reinforce its view that mRNA-based vaccines from the likes of Moderna and Pfizer/BioNTech – also in phase 3 testing – may have better efficacy than adenovirus-based vaccines like AZD1222 and other shots from Johnson & Johnson and China's CanSino Biologics.
On the other hand, one adenoviral vaccine has already reached the market (for rabies), but those based on mRNA as well as DNA haven't reached that milestone and experience with them is still relatively limited.
AZ hasn't confirmed the nature of the adverse reaction, but it was reportedly a case of transverse myelitis – an inflammation of both sides of one section of the spinal cord – which can cause pain, muscle weakness, paralysis, sensory problems, and bladder or bowel problems.
Another case of this side effect was observed in an earlier-stage trial of AZD1222 but in the end was not deemed to be caused by the vaccine itself.
It's a recognised complication of vaccines as well as some viral infections however, which could raise a red flag for adenovirus shots over those based on other technologies.
AZ is understandably playing its cards close to its chest while the investigation continues, saying in a statement that "in large trials illnesses will happen by chance but must be independently reviewed to check this carefully."
It adds: "We are working to expedite the review of the single event to minimise any potential impact on the trial timeline."
Bloomberg Intelligence analyst Sam Fazeli said that the reaction "may have nothing to do with the vaccine, but could slow recruitment into its trials if they are restarted, and those of other [candidates]."
That point was also highlighted by biotech analyst Brad Loncar, who tweeted:
[embed]https://twitter.com/bradloncar/status/1303688027768860675[/embed]
The halt comes shortly after nine companies prominent in COVID-19 vaccine development – AZ, Johnson & Johnson, Pfizer, BioNTech, GlaxoSmithKline, Sanofi, Merck & Co, Moderna, and Novavax – said they would only apply for approval after phase 3 studies have been completed and their candidates have been thoroughly tested.
The statement was issued after repeated assertions by President Trump that a vaccine could be available by the end of the year, ideally before the US election on 3 November, and concern that there might be political pressure to grant approval prematurely.
For now, the safety issue is an unknown quantity, according to the Jefferies analysts.
"This may or may not matter anyway for the pandemic setting as we believe countries will be stockpiling and distributing these vaccines if deemed safe and effective and may or may not matter for the endemic setting long-term," they suggest.